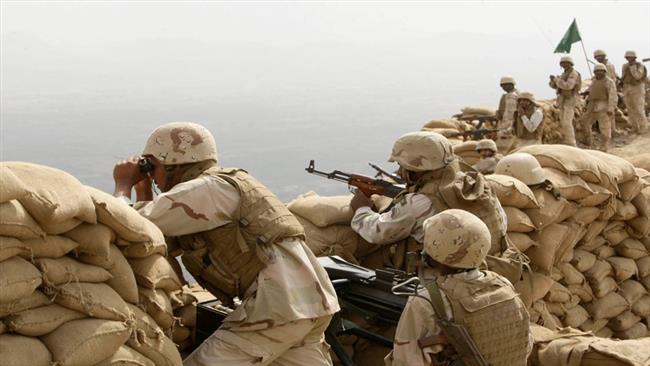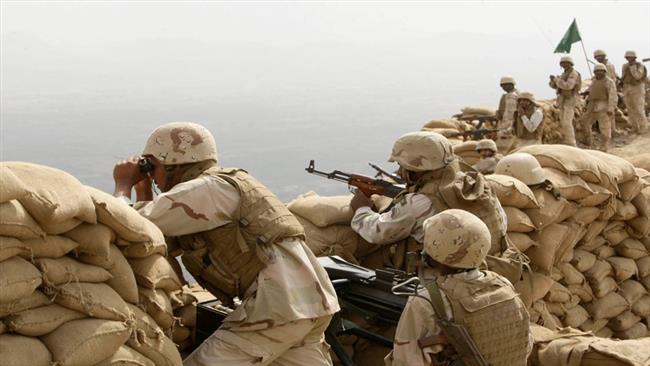 At least two Saudi soldiers have been killed in retaliatory attacks carried out by Yemeni forces on military positions in the south of the kingdom.
Yemeni sources said on Wednesday that snipers from Yemen's popular committees targeted two Saudi military camps in the province of Jizan.
There was no immediate report about injuries in the ranks of the Saudi military.
Yemenis have intensified attacks on the southern Saudi territories in retaliation for Riyadh's renewed airstrikes on Yemen.
Yemen's Houthi Ansarullah movement said on Wednesday that at least 16 Saudi soldiers had been killed in sniper attacks by Houthi fighters and allies since the start of 2017. All the casualties have been recorded in the three Saudi provinces of Jizan, Asir and Najran, which border Yemen, Ansarullah said on its website al-Masirah. Yemenis say their attacks are only aimed at Saudi military personnel and not civilians.
Saudi Arabia's deadly illegal campaign keeps taking its toll on Saudis themselves.
A report by Reuters published in April last year showed that at least 400 Saudi soldiers had been killed in the cross-border fire since the start of the campaign in March 2015. Riyadh has maintained a policy of ambiguity regarding its casualties in the war on Yemen. Senior military officials have said that they would not release such information until after the campaign.
Reports on Wednesday said the Saudi air force had launched strikes on the homes of people in Yemen's provinces of Hajjah and Sa'ada, Sana'a in the north and Ta'izz and Lahij in the south. Earlier in the day, Saudi ground forces opened artillery fire on a gathering of people in a village in Ta'izz, killing at least one civilian. A woman was also killed in a similar shelling on a market in Ossayfarah region of Ta'izz.
Riyadh's military aggression began with an attempt to reinstate the regime of Yemen's former President Abd Rabbuh Mansur Hadi, who is a staunch ally of Saudi Arabia. The campaign also sought to undermine Houthis and secure the Saudi border with its impoverished southern neighbor. The regime in Riyadh, however, has failed to reach its goals despite going to great expense.