Yemen
Yemeni troops blow up Saudi tank with rocket fire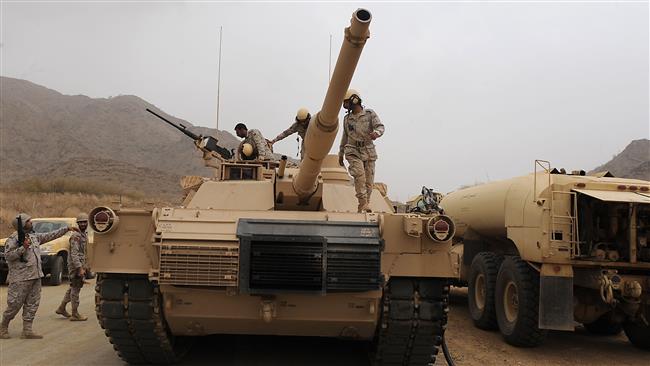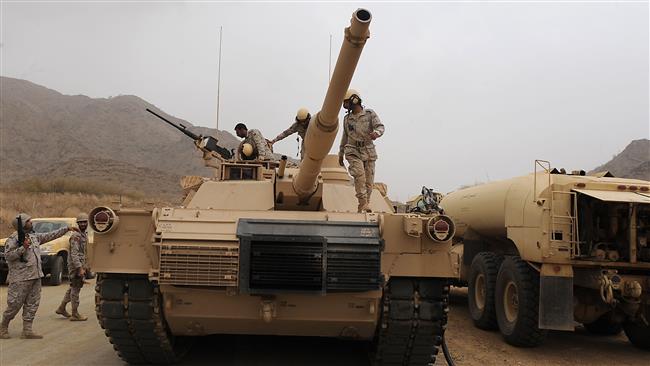 Yemen's Ansarullah fighters and allied army forces have destroyed an Abrams tank during a retaliatory attack deep within the Saudi territory.
A Saudi soldier was also killed after Yemenis troops fired salvos of rockets at army positions in the southwestern region of Jizan, Yemen's al-Masirah television network reported Sunday.
The soldier's death has been confirmed by the Saudi Interior Ministry.
Several Saudi military bases and camps also came under fire in the kingdom's southwestern Najran region.
Yemenis conduct such raids in retaliation for Saudis' relentless attacks on the impoverished nation, carried out on a daily bases since March without a UN mandate.
Five Yemenis were also injured after Saudi warplanes targeted areas in the Yemeni capital Sana'a. Raids were also carried out in the southwestern Ibb province as well as the northwestern Sa'ada and Hajjah provinces, where a number of civilian residences and mosques were destroyed.
Based on multiple reports by human rights activists, Saudi Arabia has been using internationally-banned weapons, such as phosphorous and cluster bombs, in the military aggression..
According to the latest tally, more than 7,000 people have lost their lives in the Saudi strikes, and a total of nearly 14,000 have been injured.