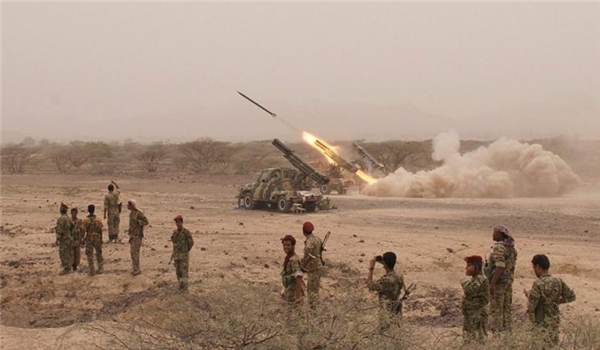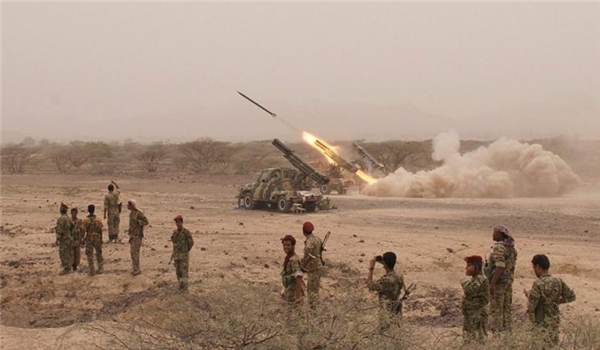 The Yemeni army and Ansarullah fighters pounded the Najran Airport in Southern Saudi Arabia on Monday with tens of missiles in retaliation for the kingdom's continued airstrikes on the Arab country.
The Yemeni forces fired 70 missiles at Najran Airport today.
There were no immediate reports of the possible number of casualties or damage to properties.
The raid was carried out in response to continued Saudi airstrikes on Yemen's residential areas.
Meantime, the Yemen army and tribal forces are engaged in heavy clashes with the Saudi army in the surrounding areas of Najran city, local forces reported.
Saudi Arabia has been striking Yemen for 89 days now to restore power to fugitive president Mansour Hadi, a close ally of Riyadh.
Hadi stepped down in January and refused to reconsider the decision despite calls by Ansarullah revolutionaries of the Houthi movement.
Despite Riyadh's claims that it is bombing the positions of the Ansarullah fighters, Saudi warplanes are flattening residential areas and civilian infrastructures.
The Monarchy's attacks have so far claimed the lives of at least 4,688 civilians, mostly women and children.