Yemen
Yemenis commemorate victims of Friday of Dignity massacre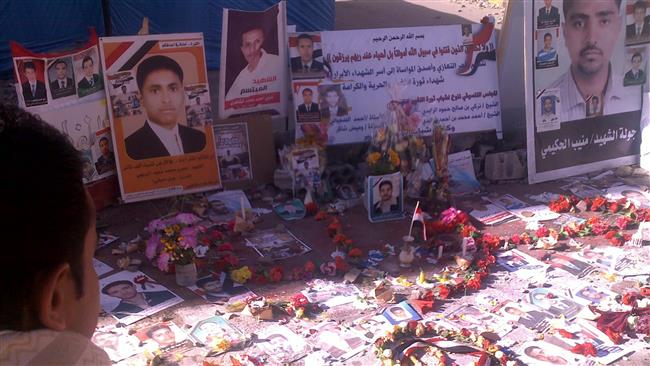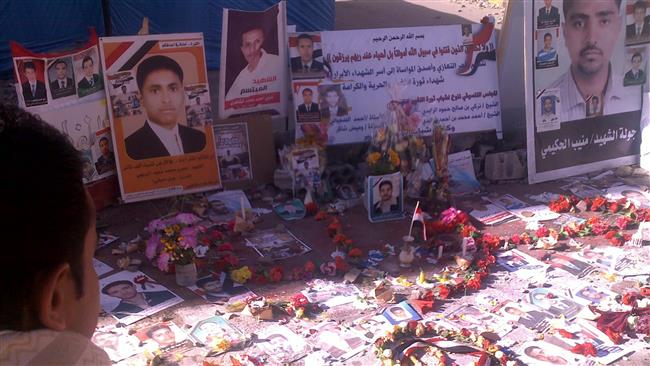 Students at Sana'a University organized a rally to commemorate the youth protesters who lost their lives on the Friday of Dignity massacre on March 18, 2011.
Over 50 revolutionaries were gunned down and many more injured after snipers loyal to the previous regime of Ali Saleh opened fire at a crowd of protesters after Friday prayers in the liberation square of Sana'a four years ago.
Chanting "Justice must be served" the protesters also demanded the immediate prosecution of those who played a role in the 2011 massacre.
Despite the many lives lost, no Yemeni official has yet stood trial. Some demonstrators believe that the killers are still in power.
The 2011 Yemeni revolution led to the former ruler Ali Abdullah Saleh's resignation of power to his Vice President Abdu Rebbu Mansour Hadi.
The government of Abd Rebbu Mansour Hadi however was then toppled from power in September, 2014, by the Ansarullah movement, who accused Hadi and his government of mass corruption at the service of a US agenda in Yemen.
Ansarullah supporters, who took part in the demonstration say the blood of those martyred four years ago must not go in vein and that the revolution must continue in order to bring about the demands for which many Yemeni youth sacrificed their lives.