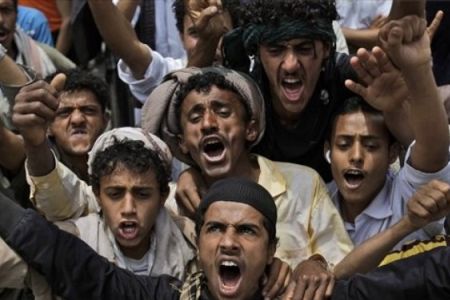 Anti-regime protesters in Yemen have held fresh rallies denouncing the interference of Saudi Arabia and the US in their country's internal affairs.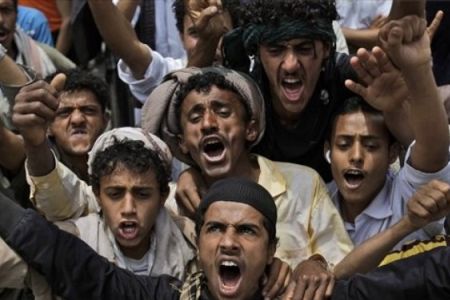 "Listen, Al Saud! We are protesting in millions despite plots!" the revolutionaries chanted on Saturday.
The protesters also called for the formation of a transnational council while they chanted slogans against Yemen's Ali Abdullah Saleh, AP reported.
Saleh, who has been hospitalized in the Saudi capital of Riyadh, has not appeared in public since June 3, when explosions at his presidential compound killed 11 people and wounded 124 others.
Yemen has witnessed nationwide anti-government demonstrations, demanding the ouster of Saleh after being more than three decades in power, since late January.
Revolutionaries also demand the trial of Saleh for murdering hundreds of Yemenis during the regime's crackdown on the protests.
Yemeni protesters have told the Saudi government to stop its efforts to obstruct their revolution.
Moreover, Riyadh has claimed that al-Qaeda militants may try to take advantage of the situation if the Yemenis continue to hold demonstrations.
Foreign intervention has been condemned by thousands of Yemenis during demonstrations across the country over the past few weeks.