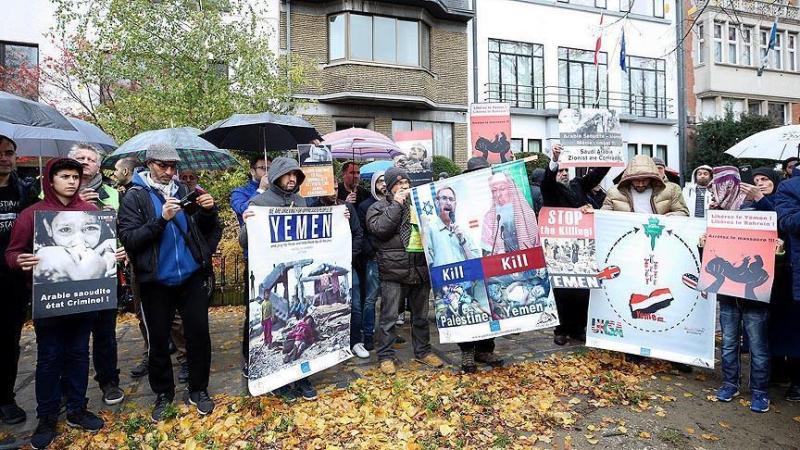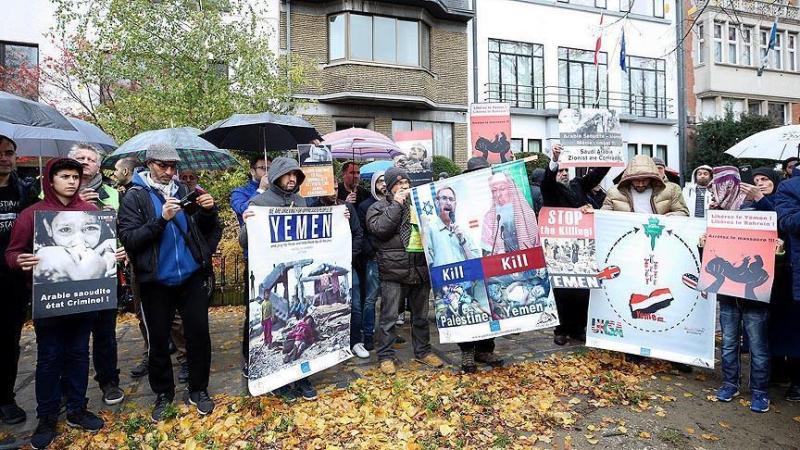 Yemeni nationals staged demonstrations in front of Saudi regime's embassy in Brussels, the capital of Belgium on Saturday against Riyadh aggression on Yemen.
Some one hundred Yemeni citizens participated in the demonstration and chanted slogans against Saudi Arabia and the Arab coalition reported.
The demonstrators who were carrying photos of victims of Yemen's war called for a cessation of the war.
United Nations High Commissioner for Refugees (UNHCR) had previously announced since June nearly half a million Yemenis have been forced to leave their homes in al-Hudaydah.
Earlier this year in a report to the UN Security Council, Mark Lowcock, United Nations Under-Secretary-General for Humanitarian Affairs warned of famine in Yemen.
The United Nations has also warned that more than three million people are at risk of hunger due to the depreciation of the Yemeni Rial.
Since March 2015, a coalition of several Arab countries led by Saudi Arabia and the go-ahead and assistance from the United States launched assaults on the impoverished Yemen under the pretext of restoring power to the ousted Riyadh-friendly president Mansour Hadi.
Over the past three and a half years, the Saudi incursion has claimed the lives of thousands of innocent people, displacing million others and razing the Arab nation to the ground.