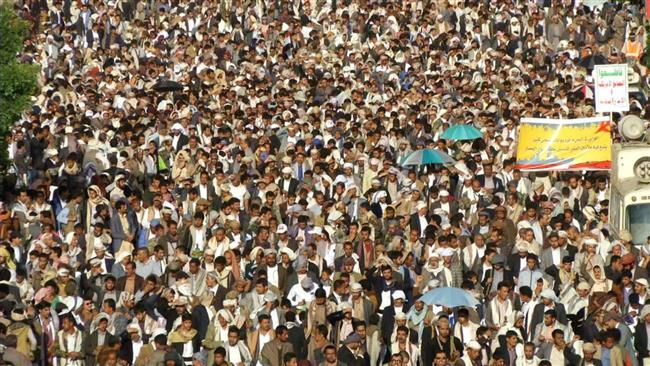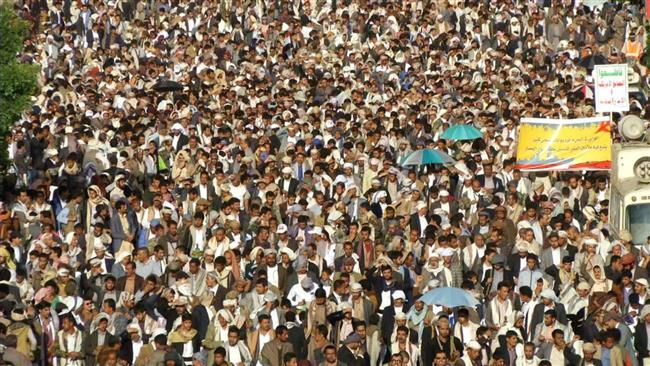 Yemenis have taken to the streets of the capital, Sana'a, in protest against the ongoing Saudi aggression as well as the blockade against the impoverished country.
The protesters gathered in Bab al-Yemen square on Friday, highlighting their steadfastness and resistance against the aggressors.
The demonstrators also chanted slogans condemning the silence of the world on the plight of Yemenis.
Yemen's civil coalition that monitors the Saudi crimes slammed the silence of the UN and international organizations on the sanctions imposed on Yemen, the sales of weapons and military equipment to Saudi Arabia, the closure of Sana'a International Airport and the transfer of the central bank to the south of the country.
More than 12,000 people have been killed since Riyadh unleashed the campaign against Yemen in March 2015. The campaign's aim was to push back revolutionary fighters from Sana'a and reinstate Abd Rabbuh Mansur Hadi, the president who has resigned and is a staunch ally of Riyadh.