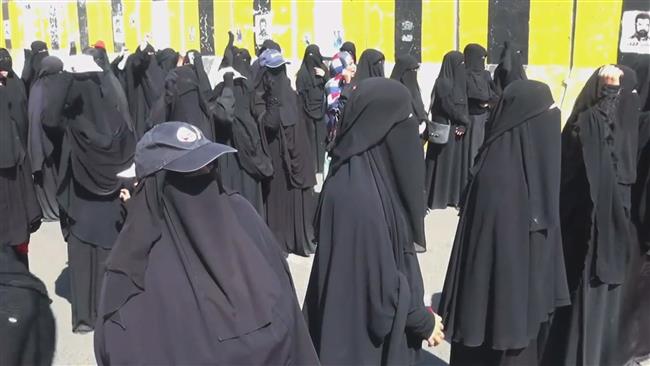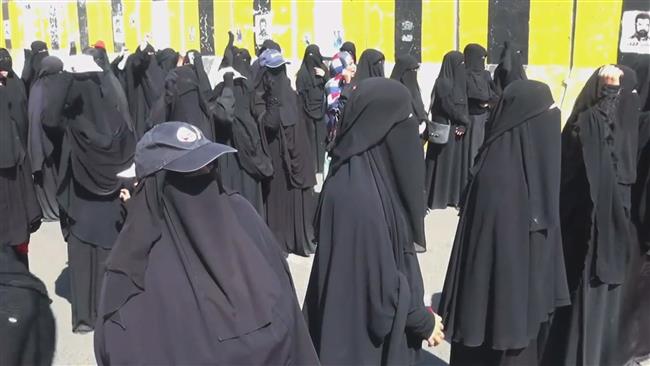 Yemenis have taken to the streets of the capital city Sana'a in protests to Saudi Arabia's relentless airstrikes and a flawed UN-proposed peace plan.
Hundreds gathered outside the hotel where UN Special Envoy for Yemen Ismail Ould Cheikh Ahmad was staying on Saturday in a show of opposition to the peace plan he offered last month.
The protesters also chanted slogans against Saudi Arabia's deadly bombing campaign on its impoverished neighbor, and the UN's complicity in Riyadh's atrocities.
Similar protests were also held during Ahmad's last trip to Yemen, while he announced his peace plan.
So far Yemen's Ansarullah movement has announced that a United Nations-proposed peace plan could only be used as a "basis for discussion" as it still contains "fundamental flaws."
The Houthi fighters noted that the plan lacked in details and had timeframe flaws and also did not include a "total, permanent ceasefire" or refer to the lifting of the blockade against the impoverished country.
Yemen's resigned president Abd Rabbuh Mansur Hadi has also turned down the UN peace proposal, saying that it only rewarded the Houthi Ansarullah movement.
Saudi Arabia has been engaged in the deadly campaign against Yemen since March 2015 in an attempt to bring back the former Yemeni government to power and undermine the Houthi Ansarullah movement.The United Nations puts the death toll from the military aggression at over 10,000.