Yemen
Yemenis stage demo for Gitmo inmates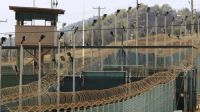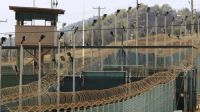 People have staged a demonstration in front of the US Embassy in Yemen calling for the release of the Guantanamo Bay prisoners.
According to IRIB, on Wednesday, the Yemeni protesters marched outside the embassy in Sana'a, demanding US President Barack Obama release a number of Yemeni prisoners.
The United States holds about 166 men at the prison. A mass hunger strike involved many of the prisoners in the summer of 2005 but the protest dwindled after the military began tying people down and force-feeding them liquid nutrients through tubes to prevent them from starving to death.
The Guantanamo prison was initially established on January 11, 2002 by former US President George W. Bush to hold suspects captured in Afghanistan and elsewhere after the attacks of September 11, 2001.
Obama famously promised in early 2009 to close the prison within 12 months, but four years on, the controversial prison remains open. He has put the blame on Congress for his failure to make good on his promise.