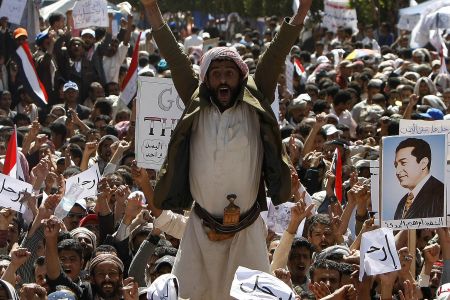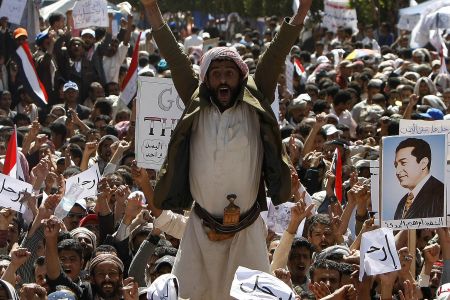 The Yemeni opposition has called for an escalation in anti-regime demonstrations to force President Ali Abdullah Saleh to leave after the embattled leader refused to quit, a spokesman said on Sunday.
"We have called upon the people to widen demonstrations, and escalate the peaceful struggle in all regions until he (Saleh) is left with one option, that is to leave," said Mohammed Sabri, a leading member of the Common Forum opposition alliance.
The veteran leader, who has ruled since 1978, on Saturday dismissed an opposition proposal for a quick transition of power, saying he would serve out his current term, which expires in 2013. Sabri said that Saleh's refusal "proves that the president is a political corpse," adding that the only option left for the opposition is the "street". He said that the announcement brings an "end to an indirect dialogue that was being conducted through clerics."
In a statement carried late Saturday on the state-run Saba news agency, an official close to the president said the opposition's proposal, envisaging Saleh's departure before the end of the year, was "vague and contradictory". "A peaceful transition of power cannot be done with chaos, but by having recourse to the people through elections, so that they can decide who they want to lead without acts of violence and trouble," the statement said.
Yemen's opposition and clerics last week offered Saleh a smooth exit from power this year, even as protests calling for his immediate removal spread from the south to the east of the country. The five-point proposal calls for a "peaceful transition of power" from Saleh, insists demonstrations against his regime will go on and demands a probe into a deadly crackdown on the protests.