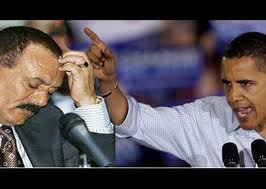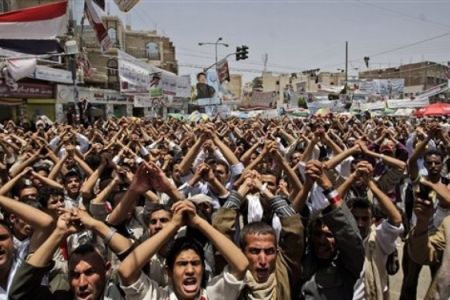 In Yemen, families of victims of the government crackdown on protesters have demanded a clear response from the International Criminal Court on what they call President Ali Abdullah Saleh's crimes.
Calling on the court at The Hague in the Netherlands to declare its stance, they said that Saleh has stood by and done nothing as his forces brutally attack and kill anti-government protesters across the country.
According to local reports, more than 300 protesters have been killed and many others injured during clashes with riot police and armed forces loyal to the embattled Yemeni president since demonstrations began in late January.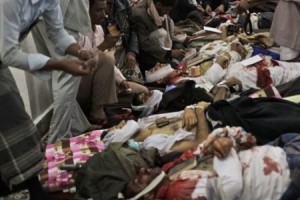 Protesters have demanded the immediate departure of Saleh, who has been in power since 1978.
Since the beginning of anti-government demonstrations, many high ranking politicians, army officers and tribal leaders have defected to the opposition, dealing a heavy blow to Saleh's authority.
The isolated Yemeni president, however, has so far resisted calls to step down and has repeatedly vowed to stay in power until the end of his term in 2013.
Saleh has also rejected mediation efforts by Persian Gulf Arab countries, which offered him total immunity from prosecution in return for his resignation.
Meanwhile, anti-government protest rallies are being held in major Yemeni cities. There were no reports of clashes or casualties.
In the capital, Sana'a, protesters marched to the US Embassy, calling on Washington to stop supporting Saleh.