Yemenis want ex-officials in the dock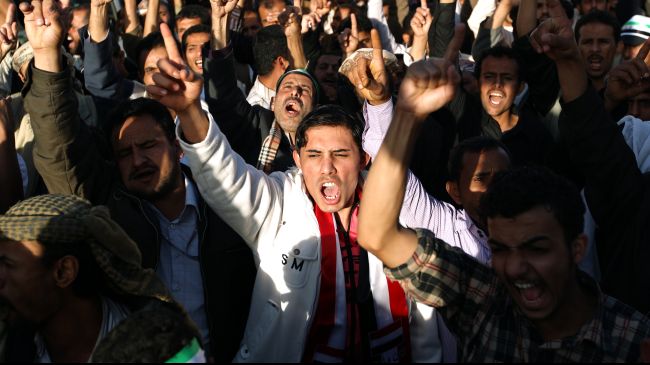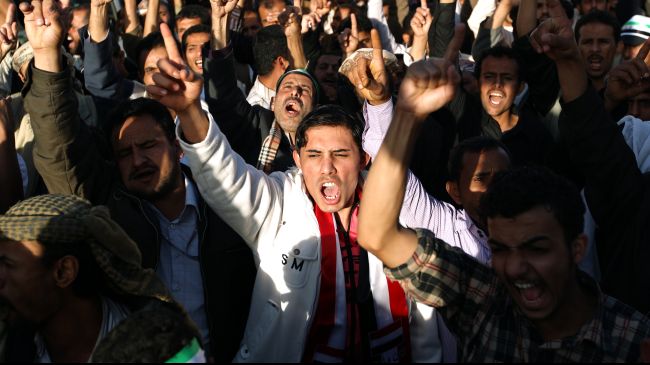 Tens of thousands of Yemenis have staged a demonstration in Sana'a, demanding that the remnants of former dictatorial regime be put on trial.
The protestors, who gathered outside the presidential palace on Thursday, called on President Abdrabuh Mansur Hadi to sack former officials involved in violent crackdown on protestors during last year's revolution.
They also called for the dismissal of the relatives of former President Ali Abdullah Saleh from government posts.
Protest leader Mohamed al-Asal said the protesters' main demand is the removal of Saleh's relatives from top military posts.
"The protesters' demands are the departure of the remnants of the (Saleh's) family and bringing those who were behind the killing of protesters to account," he said. "The youths of the revolution could not be involved in any dialogue unless the relatives of the deposed [president] are dismissed from their military and security posts, and unless the detained protesters are released from the jails of the remnants of the (Saleh's) family."
The protestors vowed to continue their uprising until they achieve all their goals. They described getting rid of all members of the previous regime as the most important of their goals.
Saleh formally stepped down and handed over power to Hadi, vice president at the time, in February 2012. The power transfer occurred under a Saudi-backed deal brokered by the [Persian] Gulf Cooperation Council ([P]GCC) in April 2011 and signed by Saleh in Riyadh on November 23, 2011.