Africa
Awakening
Middle East
Yemen
Yemen's Ansarullah Condemns Sudan's Normalization with 'israel': Won't Gain except Loss & Shame
Yemen's Ansarullah movement issued on Saturday a statement in which it condemned the normalization deal between Sudan and the Zionist entity which was announced by the US President Donald Trump late Friday.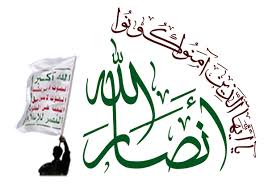 The statement stressed that Sudan's humiliating involvement in the track of normalization with the Zionist entity exposes its regime as it has done in the two cases of Bahrain and UAE.
Despite all the normalization deals, the Arab people will reject all the attempts to eradicate the Palestinian cause and adhere the Umma's rights and sanctities.
US President Donald Trump formally notified Congress on Friday that his administration will remove Sudan from the list of state sponsors of terrorism, nearly 30 years after the African country was first listed.
In a joint call afterwards, he also announced a "very special deal" between 'Israel' and Sudan — marking the third Arab country to move toward normalizing relations with the Zionist entity in an election-season push by his administration.