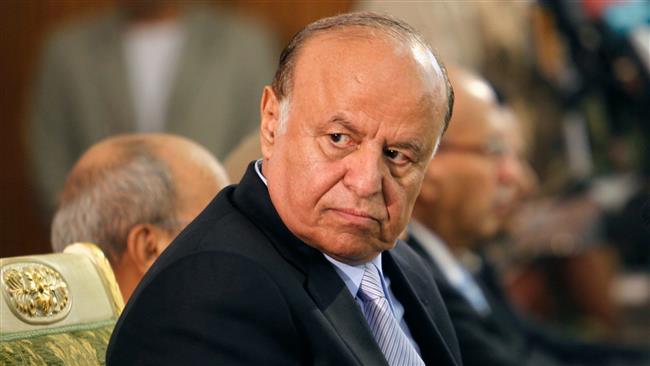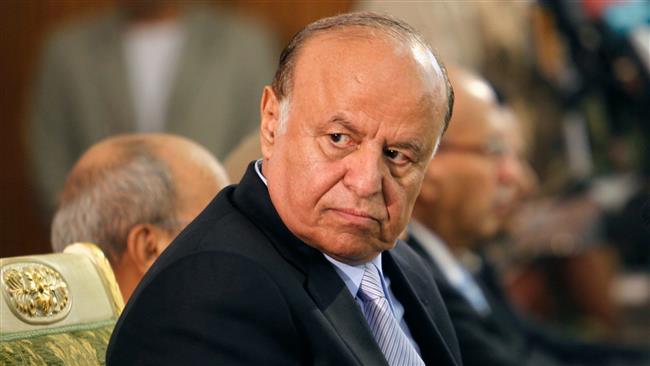 Yemen's fugitive president has reportedly escaped his palace in the southern port city of Aden after warplanes pounded the area.
According to reports on Thursday, Abd Rabbuh Mansour Hadi was forced to escape his residence in Aden after two fighter jets targeted his residence.
Officials close to Hadi claimed later that he was not in the compound at the time of the attack as he had been transferred to a safe place. They did not provide further details on Hadi's new location.
They also claimed that the planes belonged to the Ansarullah movement which controls the capital Sana'a and some major cities in Yemen. They said that former dictator Ali Abdullah Saleh has been instrumental in the attack.
Hadi's residence, located in Aden's al-Maasheeq district, was hit two times by the fighter jets, according to some reports, with conflicting accounts about whether the planes fired missiles or dropped bombs. Anti-aircraft guns based in the area opened fire at the fighter jets.
The incident shows sharp escalation of tensions in the impoverished Yemen, where Houthi movement's Ansarullah fighters keep hunting elements loyal to Hadi and his political party al-Islah.
The embattled president, along with the cabinet of premier Khaled Bahah, stepped down in late January, but the Yemeni parliament did not approve the president's resignation. He fled his home in Sana'a on February 21 after weeks under effective house arrest and went to Aden, Yemen's second largest city, where he officially withdrew his resignation and highlighted his intention to resume duties.
Some Persian Gulf Arab states, including Saudi Arabia, have already relocated their embassies from Sana'a to Aden.
Hadi also called on the Ansarullah revolutionaries to relinquish power and leave Sana'a. The Houthis, however, said Hadi had lost his legitimacy as head of state and was being sought as a fugitive from justice.
Ansraullah's revolutionary committee, which now administers the affairs in the capital, issued a statement later Thursday urging an end to ongoing fighting in Aden. The city has been the scene of fierce clashes between followers of Hadi and the renegade General Abdel-Hafez al-Saqqaf over the control of the Special Forces.
According to the Houthi-run Saba news agency, the Ansarullah movement called on the both sides "to keep the peace and return to the negotiating table."