Middle East
Saudi Arabia
Yemen
Yemen's Hezbollah, Saudi-sponsored militiamen exchange 7,000 prisoners: NCPA head
The head of Yemen's National Committee for Prisoners Affairs (NCPA), Abdulqader al-Mortada, says the Houthi Ansarullah movement and Saudi-sponsored Yemeni militiamen loyal to Yemen's former president Abd Rabbuh Mansur Hadi have exchanged thousands of detainees.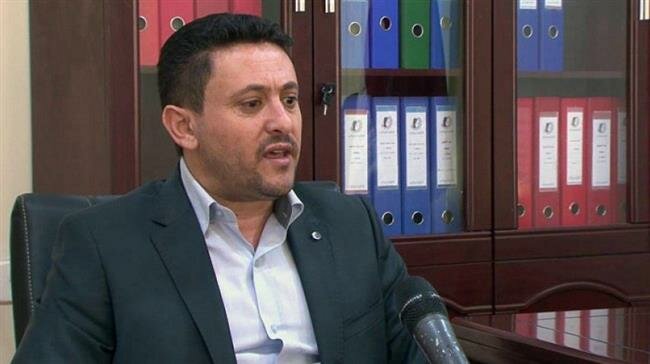 Speaking in an exclusive interview with Yemen's official Saba news agency on Saturday, Mortada said tribal mediation efforts have succeeded in exchanging 7,000 prisoners between the two sides in 300 swaps, emphasizing that the United Nations has not contributed to the process at all.
He then blamed Saudi Arabia and the United Arab Emirates for obstructing prisoner swaps under an agreement reached during a round of UN-sponsored Yemeni peace negotiations in Sweden last year, arguing that the Riyadh regime is insisting on the release of Saudi troopers only.
Yemen's Houthis offer new prisoner swap deal to SaudisYemen's Ansarullah movement has offered a new prison exchange agreement to the Saudi-backed ex-government of Yemen.
"The UAE is concealing the fate of hundreds of our prisoners, and preventing many parties in southern (Yemeni) provinces from exchanging prisoners with us. Saudi Arabia, on the other hand, has dismissed all proposals put forward by the UN envoy (Martin Griffiths) and stopped many parties, particularly in Ma'rib and al-Jawf and Ta'izz, from conducting prisoner swaps with us," Mortada commented.
The head of the Houthi-affiliated NCPA further highlighted that the fate of an estimated 15,000 people from both Saudi-backed Yemeni militia forces and the Houthis remains unclear, stating that they are believed to either have gone missing in action or have been kept as prisoners.
UN: Yemen's warring parties agree truce in HudaydahThe UN chief says warring parties of Yemen have reached an agreement to hold a ceasefire in the port city of Hudaydah.
Ansarullah delegates and Hadi loyalists held a round of peace negotiations in Rimbo, north of the Swedish capital city of Stockholm, in December 2018. The talks resulted in the announcement of a break-through agreement.
The document included three provisions: a ceasefire along the Hudaydah front and the redeployment of armed forces out of the city and its port; an agreement on prisoner exchange; and a statement of understanding on the southern Yemeni city of Ta'izz.
Yemen Houthis to free 350 captives, including three SaudisYemen's Houthi movement says it will release 350 prisoners, including three Saudi nationals, in its latest goodwill gesture.
Saudi Arabia and a number of its regional allies launched a devastating campaign against Yemen in March 2015, with the goal of bringing the government of Hadi back to power and crushing Ansarullah.
The US-based Armed Conflict Location and Event Data Project (ACLED), a nonprofit conflict-research organization, estimates that the war has claimed more than 91,000  lives over the past four and a half years.
The war has also taken a heavy toll on the country's infrastructure, destroying hospitals, schools, and factories. The UN says over 24 million Yemenis are in dire need of humanitarian aid, including 10 million suffering from extreme levels of hunger.