Yemen
Yemen's mark Eid al-Ghadir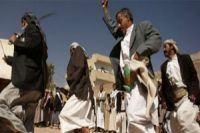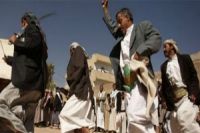 In Yemen yesterday, the celebration of Eid al-Ghadir by followers of the Ahl al-Bayt of Prophet Mohammad (SAWA), was marked as a factor of Islamic unity.
Al-Ghadir Day is commemorated in Yemen to mark the day Prophet Mohammad (SAWA), on the express commandment of God,proclaimed his cousin and son-in-law Imam Ali IbnAbiTaleb (AS), as his vicegerent, while returning from his Farewell Hajj pilgrimage.
Prominent members of the Houthi community who spoke at the podium, said, that al-GhadirDay is one of the most important events to occur in Islamic history.
The Houthi religious leader Abdul-Malik al Houthi also addressed the gathering via video conferencing from the north province of Sa'ada. In his 40 minute speech, he highlighted the pressing issues facing the Muslim world. He said he believes the reason for chaos across the Islamic world- is their leaders who often seek protection and assistance from those he referred to as enemies of Islam.
Houthis in Yemen say they look to commemorate al-Ghadir Day every year by calling on all Muslim nations to relinquish dependency on the West.