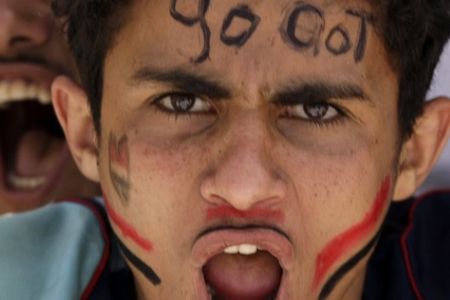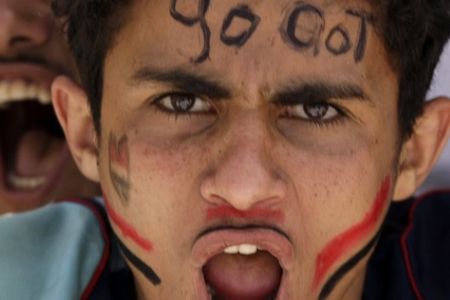 Yemen's opposition and religious figures are pressuring the country's unpopular ruler to step down by the end of the year in response to the nationwide anti-government protests.
The call came through a Thursday statement, which envisioned "a roadmap for the President [Ali Abdullah Saleh]'s departure before the end of this year," AFP reported.
The petition urged a "peaceful transition of power."
Saleh has already been in office for 33 years with several opposition members arguing that his long-promised reforms have not materialized.
Dozens of people have died during the security forces' crackdown on anti-government protests that began to sweep the country in January.
Government forces recently intensified their armed attacks on demonstrators, apprehending five political and human rights activists, as well as an educator and an engineer in the south.
To appease the people, Saleh made more pledge-ridden remarks in early January and promised to leave office at the end of his term in 2013 and not to hand over the reins to his son.
He, however, vowed late last month to cling onto power until his last "drop of blood" despite growing mass rallies, which he has described as "a conspiracy against Yemen's unity and territorial integrity."
The protests have been motivated by the popular revolutions in Tunisia and Egypt, which toppled the decades-long autocratic rule of the countries' Western-backed dictators.