Iran
Middle East
Yuz, first Iran-made electric car, hits streets in Tehran
Residents in Tehran on Tuesday spotted an unusual sight as the first Iranian-made electric car drove through the congested streets of the megacity of some 12 million.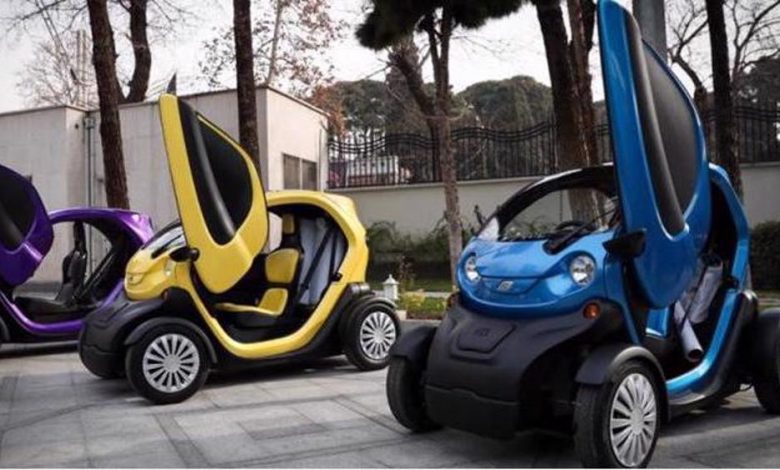 A picture of the eco-friendly sleek vehicle, named Yuz after the critically endangered Asiatic cheetah surviving today only in Iran, on the streets of Tehran became one of the hottest posts on social networks and attracted a lot of attention from virtual users.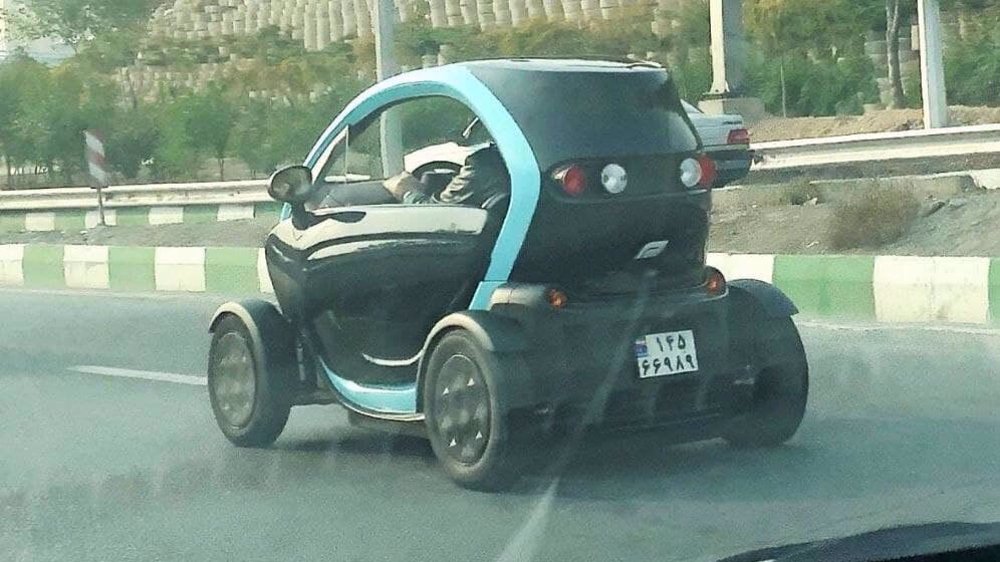 Reports said its manufacturers, a startup named Parax Motors, have just obtained a license plate and other certificates for driving in public.
The two-seater car is equipped with an electric motor in the rear axle that is capable of producing 20 horsepower or 15 KW and takes about three and half hours to charge.
Once charged, it can travel up to 100 km on a normal road, but on urban trips in a city like Tehran, it can cover only 60 km. The car weighs 480 kg and can withstand a weight of up to 250 kg.
Its small size and easy driving comes with other advantages, the most obvious of which is that it results – like with other electric cars – in a significant reduction in air pollution and greenhouse gas emissions.
According to its manufacturers, the French version of the car has a price tag of 7,000-8,500 euros depending on its options, but efforts are being made to produce Yuz at lower prices in Iran.
In Tehran, cars produce at least 4,400 tonnes of air pollutants a day, according to a study by Iran's Air Quality Control Company.
In the past, Iran has sought help from China in making electric vehicles that will cut air pollution, with officials saying they had reached agreements with the Chinese to cooperate in building electric buses and minibuses, but nothing has been firmed up yet.
Local carmakers help weather sanctions storm
Iranian automakers produced more than 501,000 new cars in the seven months since March, figures published by the Comprehensive Database of All Listed Companies showed this week.
Their cumulative production was up 1.1 percent against the same period of 2020, during which 496,095 cars were manufactured.
Iran Khodro was the top automaker, accounting for more than 247,000 vehicles produced. Even so, its production was down 2.8 percent compared with the corresponding period in 2020.
Saipa was the No. 2 manufacturer, with 192,628 vehicles produced during the period. The group exported 1,291 cars, up 2.2 percent from the same period in 2019.
Pars Khodro recorded the biggest production growth of 14.5 percent in the period when it churned out 66,731 cars.
Iranian carmakers are expected to produce 1.2 million cars in the current fiscal of 1400 which ends on March 20, 2022. They are about to make 1.6 million units in 1401, Industry, Mining and Trade Minister Reza Fatemi Amin said last week.
According to the minister, Iran Khodro has set up an assembly line in Azerbaijan and plans similar sites in other countries.
On Monday, CEO of Iran Khodro Industrial Group Farshad Moqimi announced the company's readiness to export dual-fuel and gasoline vehicles to Turkmenistan.
Iran's auto sector has started standing on its own feet after years of reliance on imported car kits which foreign companies stopped supplying when the US reimposed sanctions on the Islamic Republic in 2018.
Former Minister of Industry, Mine and Trade Alireza Razm Hosseini said in July that the total value of imported contents used in car manufacturing had been cut by $2.5 billion.
"Thanks to the efforts of automakers and component makers, the $4 billion dependence of the automotive industry on foreign companies has been reduced to $1.5 billion today, and the depth of internalization has increased," he said at a signing ceremony.
"The achievement is due to the blessings of sanctions, and with the cooperation of auto parts manufacturers and the support of car manufacturers, we have succeeded in localizing a large part of car components," secretary of the Iranian Auto Parts Manufacturers Association (IAPMA) Arash Mohebinejad said at the time.
Iranian automakers picked up the slack after France's Peugeot and Renault exited Iran along with other international companies in the wake of US sanctions in 2018 which created a supply crunch which saw car prices vault to unprecedented highs.
The crisis forced Iran Khodr, Saipa and other companies to pool up local resources to produce Iranian-made vehicles, with the defense ministry joining in to manufacture some of the hi-tech parts which Iran used to import.
The auto industry forms the second biggest sub-sector of the economy behind oil, accounting for some 10 percent of the gross domestic product and 4 percent of employment.
More than 100,000 people are employed by Iran Khodro and Saipa, while another 700,000 Iranians work in industries related to car manufacturing.
When the Trump administration reimposed sanctions on Iran in August 2018, it reserved Washington's first hammer blow for the car industry to hurt as many Iranians as possible.
However, the US pressures forced domestic manufacturers to mobilize their resources to fulfill some of the tasks which were an exclusive competence of foreign companies.
Local manufacturers are now producing a wide range of parts. Minister Fatemi Amin said last week that they can export some of their products, but Iranian automakers have been asked to address the domestic market needs for now.