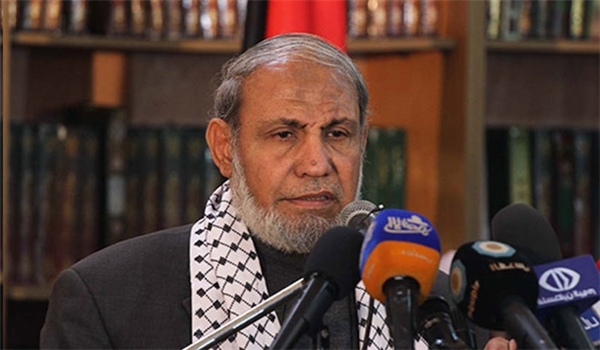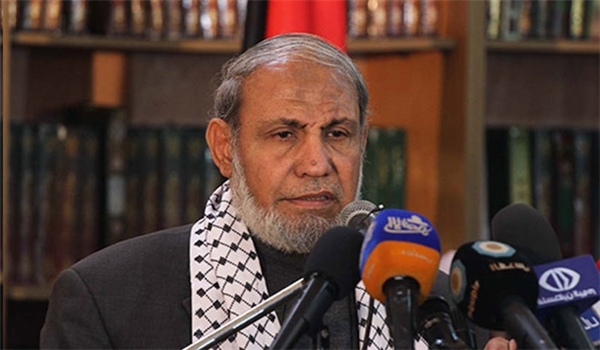 Senior Hamas official Mahmoud al-Zahar announced that the Palestinian resistance group will further bolster its relations with Iran and Hezbollah, stressing the need for the freedom of West Bank from the Zionists' hands.
"Relations between Hamas and Iran and Hezbollah have returned to their natural path," al-Zahar said in an interview with al-Quds channel on Sunday.
"We will expand our ties with Iran and Hezbollah," he added.
Elsewhere, al-Zahar underlined that the West Bank in Palestine is a land occupied (by Israel) and the region will soon retrieve its role within the framework of resistance.
In November 2014, Supreme Leader of the Islamic Revolution Ayatollah Seyed Ali Khamenei had reiterated Iran's continued support for the Palestinian nation, and said arming the West Bank is necessary for confronting the Zionist regime.
"The Iranian nation and youth support the Palestinian people from the bottom of their hearts and love fighting the Zionists," Ayatollah Khamenei said, addressing the political and religious figures participating in the 'International Congress on Takfiri Streams in the Eyes of the Islamic Ulema' in Tehran.
"Thanks God, the Islamic Republic of Iran has not been entangled in religious boundaries and differences and as it helps the Shiite Hezbollah in Lebanon, it provides assistance to Hamas, Islamic Jihad and other Sunni groups in Palestine and will continue this assistance," he added.
Ayatollah Khamenei described strengthening the Palestinian brothers in Gaza as an instance of Iran's assistance to the Palestinian people, and stressed, "As we have announced earlier, the West Bank should be armed and ready for defending itself and this will certainly happen."