Palestine
Zahhar: No negotiations with zionist israel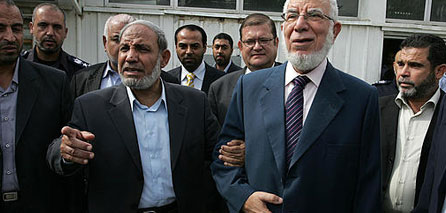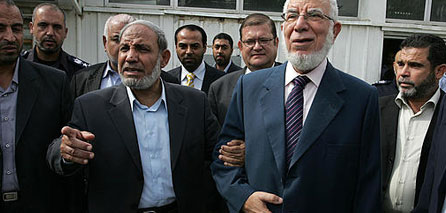 Political bureau member of Hamas Dr. Mahmoud Al-Zahhar has affirmed that his movement had not and would not hold any negotiations with israel.
He told the London-based Al-Hayat newspaper published on Saturday that only indirect negotiations were made with israel for the sake of securing the release of Palestinian prisoners in return for the freedom of the zionist israeli captive Gilad Shalit.
He said that such indirect negotiations could be only repeated in the event of dealing with a humanitarian issue such as the spread of an epidemic.
Zahhar then questioned the validity of negotiations with zionist israel as long as the negotiations process which was pursued by PA chief Mahmoud Abbas had proven its failure, describing the process as a "waste of time".
The Hamas leader refused to link between the calm in Gaza and the prisoners' exchange deal with zionist israel, explaining that the two issues are completely separate.
He also pointed out that the israeli siege on Gaza was in force soon after Hamas won the elections and not imposed after the capture of Shalit.