Palestine
Zahhar: We do not treat Israeli prisoners as they treat our prisoners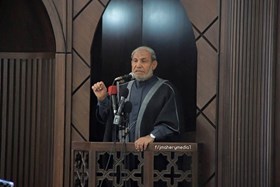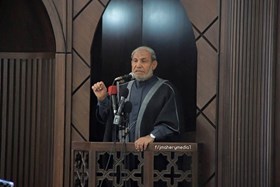 Member of Hamas political bureau Mahmoud Zahhar lashed out at the Israeli occupation authority (IOA) and held it responsible for the death of the ex-detainee Jafar Awad shortly after his release from Israeli jails.
"We do not treat Israeli prisoners as they do with our prisoners who are subjected to systematic medical negligence and isolation policies," he said in his Friday Khutba (sermon).
Awad's martyrdom came while the Palestinian Authority continues its security coordination with the IOA, he continued.
Zahhar stressed the urgent need to stop security coordination that only harms the Palestinian national project including the prisoners' issue.
In another context, Zahhar denied the rumors claiming that his group seeks to establish an independent state in Gaza. "Neither Gaza nor West Bank is enough for us. We want each single inch of Palestine," he said.
"Hamas could only accept negotiation with the occupation over its removal from Palestine. We have fought to end the occupation of the whole of Palestine and nothing less than that".
On the other hand, he renewed his Movement's total rejection of intervening in any Arab country's internal affairs. "We, in Hamas Movement, do not intervene in any other country's affairs as we refuse any intervention in our affairs," he underlined.
"Our weapon is only used against the occupation," he pointed out.
Following the Friday prayers, the worshipers offered the absentee funeral prayer on the martyr Jafar Awad, 22, who died on Friday only three months after his release from Israeli jails due to sharp health deterioration.