Iran
Zarif, Ashton hold useful talks in Istanbul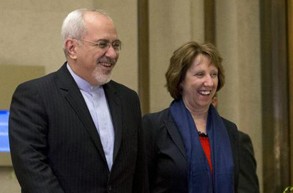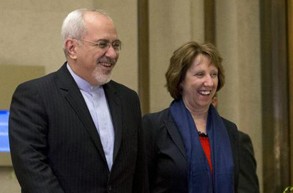 Iran's FM and EU foreign policy Chief have held two days of useful, informal nuclear talks in Istanbul on May 26 and 27.
The consultations between Mohammad Javad Zarif and Catherine Ashton were 'lengthy' and 'useful' and were held to explore ways of advancing the process of talks, Iranian Deputy Foreign Minister Abbas Araqchi said on Tuesday after the meeting between Zarif and Ashton.
It was agreed that technical and political consultations will continue until the next round of talks, the nuclear negotiator said.
Iran and the major powers made little progress in their latest round of talks in Vienna to build on a landmark interim nuclear deal they clinched last November in Geneva. But Araghchi said at the time that the two sides are determined to continue negotiations.
Under the Geneva deal, Iran agreed to limit some parts of its nuclear program for six months in exchange for a number of sanctions relief. The agreement came into force on January 20. Iran and the major powers have set a July 20 deadline to clinch a long-term nuclear deal.
Negotiators were expected to start work on drafting the text of a final deal in their most recent round of talks in Vienna, but they failed to reach the point to start drafting.
Ashton's spokesman Michael Mann also said that the EU foreign policy chief held 'very long and useful discussions' with Zarif in Turkey.
He added that the next formal round of talks with Iran will be from 16-20 June in Vienna.