Europe
Iran
Zarif Confers with Cuban Counterpart on Mutual Ties, US Sanctions, Coronavirus
Iranian Foreign Minister Mohammad Javad Zarif and his Cuban counterpart Bruno Rodriguez Parrilla discussed bilateral ties, illegal and unilateral US sanctions against sovereign countries as well as the fight against COVID-19.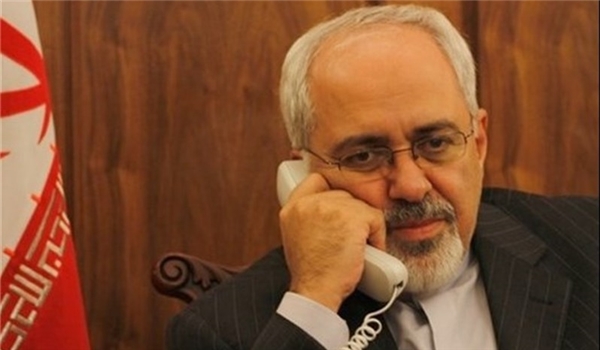 Zarif in his phone conversation exchanged views with Parrilla regarding the scientific and medical cooperation between the two countries, particularly with respect to battling coronavirus which has already turned into a global challenge.
Earlier on Thursday, in separate phone talks with his Pakistani, Turkmen and Afghan counterparts, he exchanged views on fight against coronavirus outbreak and other bilateral and regional issues.
Zarif and Pakistan's Foreign Minister Makhdoom Shah Mehmood Qureshi discussed bilateral relations, coronavirus outbreak, sanctions, and the latest political developments in Afghanistan.
In his conversation with Mohammad Haneef Atmar, Afghan's Acting Foreign Minister of Afghanistan, the two sides conferred on political dialogue in Afghanistan, the anti-coronavirus fight, and other issues of mutual interest.
The Iranian minister also talked with Turkmenistan's Raşit Meredow on US anti-Iranian sanctions, the coronavirus epidemic, and the status of bilateral relations.