General
Zarif decries Pompeo's comments about flood assistance as 'fake news'
Iranian Foreign Minister Mohammad Javad Zarif has dismissed claims by United States Secretary of State Michael Pompeo that Washington seeks to contribute to relief operations following nation-wide floods in Iran as "fake news."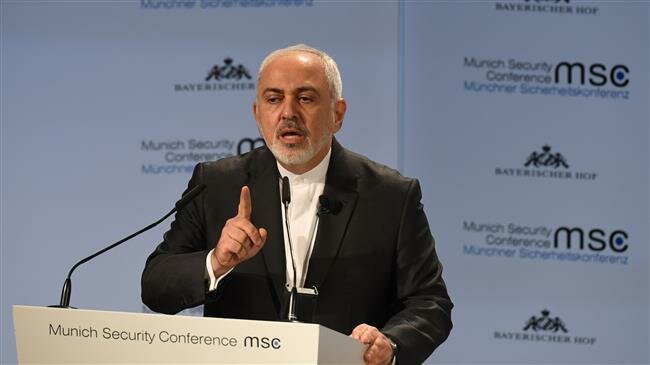 Zarif slammed the comments in a tweet on Tuesday, saying that the "Iranian Red Crescent can't receive any funds due to illegal US sanctions" and describing the act as a case of "economic terrorism".
FAKE NEWS: @SecPompeo claim that US "ready to assist @ifrc, which would direct money through Iranian Red Crescent for relief"

REAL NEWS: As @ICRC President noted, Iranian Red Crescent can't receive any funds due to illegal US sanctions. US should own up to its ECONOMIC TERRORISM pic.twitter.com/rFjVDdrc4O— Javad Zarif (@JZarif) April 2, 2019
The comments echoed statements made by Iran's Foreign Ministry Spokesman Bahram Qassemi earlier on Tuesday, which claimed that US sanctions have blocked relief support from foreign donors.
'US blocking humanitarian aid to flood-hit Iranians'Iran says the US is blocking the dispatch of humanitarian aid to flood-hit people by freezing the accounts of the Iranian Red Crescent.
The US under President Donald Trump left a multi-lateral nuclear deal with Iran in 2017. It later returned the sanctions that had been lifted under the accord.
The nuclear accord, officially known as the Joint Comprehensive Plan of Action, has the UK, France, Russia, China, and Germany as its other signatories. It was ratified in the form of the United Nations Security Council (UNSC) Resolution 2231 after conclusion in Vienna in July 2015.
In October 2018, the International Court of Justice (ICJ), the UN's principal judicial organ, ordered in response to a lawsuit filed by Iran that the United States had to halt the unilateral sanctions it has re-imposed on "humanitarian" supplies.
Washington's refusal to relieve its bans comes as countrywide flooding, unleashed by heavy downpours on Iran since March 19, has killed scores of people and has pushed relief and rescue organizations to the utmost.
On Monday, Zarif stressed that the economic restrictions, which Washington is deploying against Tehran under the banner of "maximum pressure", are violating the related UN and ICJ regulations.