Iran
Zarif: Iran cooperates with all in campaign against injustice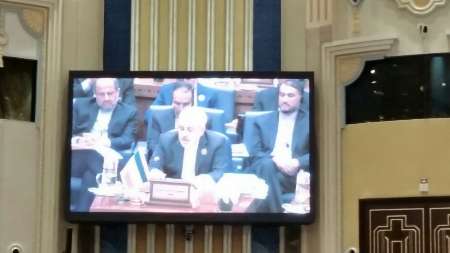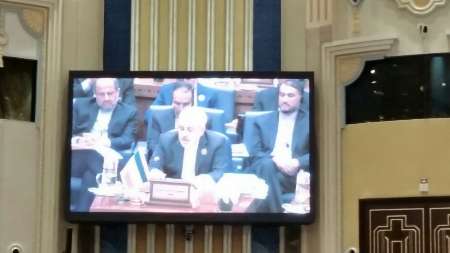 Foreign Minister Mohammad-Javad Zarif on Wednesday reiterated the Islamic Republic's deep commitment to cooperate with every country in campaign against injustice and war of aggression.
'Iran feels deeply committed to cooperate with every country in implementing of a roadmap based on the fundamentals of our religion aimed at expansion of peace, harmony, blessings, and campaign against injustice and aggression with full good will,' said Zarif in his address at the 42nd Ministerial Conference of the Organization of Islamic Cooperation (OIC) on Wednesday evening.
He said that the Islamic countries' foreign ministers' gathering in Kuwait was aimed at reaching mutual understanding leading to the strengthening of the Islamic Ummah (nation) through cooperation, patience, and rejecting terrorism.
'Now that the challenges and crises are on the rise in the Islamic world our leading light should be our feeling committed for cooperation with each other as the most important fundamental in this organization,' said Zarif.
He said that everyone in the Islamic world is faced with the threats of extremism, aggression in the name of religion, terrorism, sectarianism, polarization, and lots of economic and social problems.
'We are faced with various plots hatched both from within and without the Islamic world aimed at presenting a distorted image of Islam. Aggression, interference and harsh behaviors in the Islamic world keep on unweaving the texture of our region.
'They are all aimed at deviating the Islamic governments' attention from our shared concern, Palestine, sowing the seeds of discord among us, expansion of crises and fear, and accusing each other,' he said expressing deep regret over the catastrophic humanitarian situation in the Islamic world.