Iran
Zarif: Iran's rights based on NPT must be respected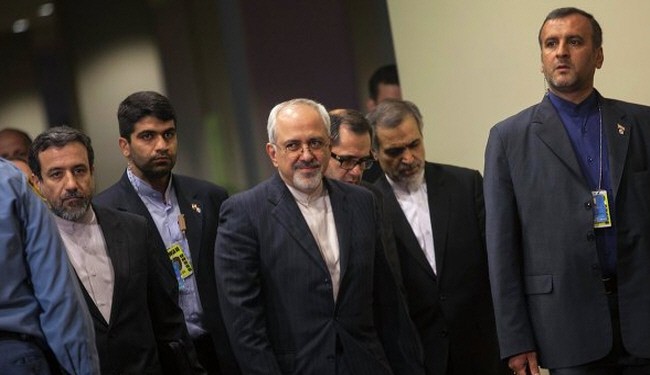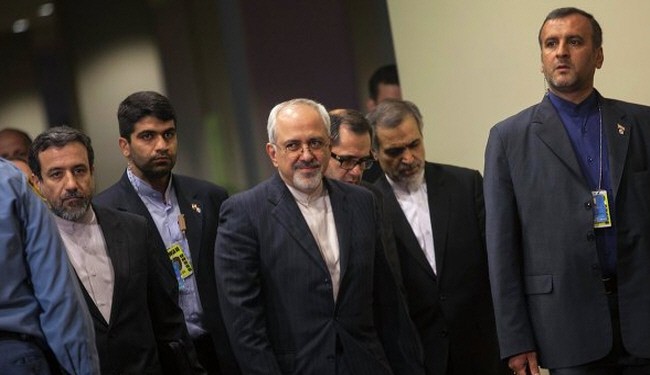 Iran Foreign Minister Mohammad Javad Zarif says Tehran expects the six major world powers to respect its right to enrich uranium based on the regulations of the Non-Proliferation Treaty (NPT).
"Iran enrichment right has no need to be recognized because it is an indivisible right based on the NPT. What we expect is respect for the components of Iran's right," Zarif said on Sunday.
"It is necessary that they (the six powers) respect our [enrichment] right and lift sanctions and [relieve the] economic pressure that they have exerted on the [Iranian] nation. We are moving on this path," the Iranian minister added.
The top Iranian diplomat stressed that enrichment is a "non-negotiable" right and urged all countries to respect it.
He said in talks with the six powers, no country called for the suspension of Iran's enrichment activities, adding that some delegates may have in mind certain issues pertaining to enrichment.
"Full suspension of enrichment is absolutely our red line and we will not approach this red line," Zarif pointed out.
On November 7, Iran and the five permanent members of the UN Security Council – the US, France, Britain, Russia, and China- plus Germany – kicked off intense negotiations over Iran's nuclear energy program in the Swiss city of Geneva.
The two sides did not reach an agreement, but stressed that significant progress had been made and expressed optimism about the prospect of a possible deal in the future. The next round of negotiations is slated to begin on November 20 in the Swiss city.
The Iranian foreign minister further stated that Tehran and the six major powers are likely to reach a final plan for agreement.
"I believe that there is no serious difference about common goals and a final agreement.… I believe, based on [previously] held negotiations, that it is possible [for negotiating sides] to come up with a final plan. The understanding of all delegations is that reaching a result is possible," Zarif said.
Russian Foreign Minister Sergei Lavrov said on Saturday that there is a "very good chance" of reaching a deal during the forthcoming talks over Iran's nuclear energy program.
"Our general impression is that there is a very good chance that must not be missed. Now there are no fundamental disagreements on the practical questions that need to be resolved," Russian Foreign Ministry cited Lavrov as saying in an interview.