Iran
Zarif: Negotiations Still Alive, but G5+1 Needs to Be Serious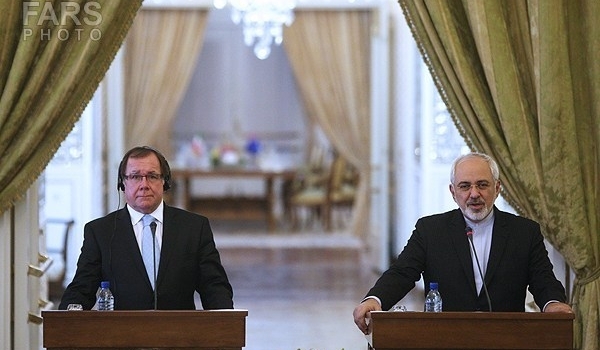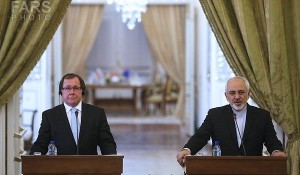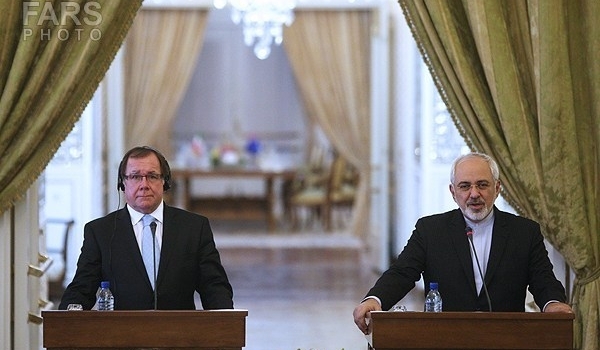 Iranian Foreign Minister Mohammad Javad Zarif announced that talks between Tehran and the Group 5+1 (the US, Russia, China, Britain and France plus Germany) continue, but cautioned the powers to show seriousness to prevent the two sides' return to previous policies.
Speaking in a joint press conference with New Zealand's Minister of Foreign Affairs Murray McCully in Tehran on Sunday, Zarif dismissed media speculations about the failure of the talks between Iran and the world powers, and said multilateral talks will continue. "Negotiations are a process and not a game in which we gain victory in one stage and fail in another."
"Since the very first day, we have been uttering logical words, haven't been raising excessive demands, don't want anything more than our rights and are ready to pay attention to the legitimate concerns and reach results and we have had this policy since the start of the negotiations," he added.
Zarif said that unfortunately the other side has chosen a different tactic for negotiation, which includes adopting maximalist positions at the beginning and then moving to more modified and wiser positions as the talks come to an end.
He stressed that if the other side enters the talks seriously, Iran and the world powers would reach proper results for both sides.
Zarif said that Iran and the G5+1 seek to reach a final deal until July 20, the deadline envisaged in the interim Geneva deal, but meantime, added, "If no agreement is reached, any side is entitled to return to the policies it had before the Geneva agreement and this includes the Iranian side."
Representatives of Iran and the G5+1 ended their fifth round of talks on Friday over a final agreement on Tehran's nuclear program.
Before the talks, Iran and the world powers said that they are resolved to start drafting a long-awaited final deal in the fifth round of talks.
Iranian Deputy Foreign Minister Seyed Abbas Araqchi accompanied by Iranian Deputy Foreign Minister for European and American affairs Majid Takht Ravanchi and EU foreign policy deputy chief Helga Schmidt had another round of talks in Vienna on Friday morning.
During the talks, Zarif said that Iran and the G5+1 have started writing the text of final agreement, but added that "some stances of the other side are completely unacceptable".
The sixth round of talks between Iran and the G5+1 (over a comprehensive final deal is slated for early July, diplomatic sources said Friday.
"Iran and G5+1 will start their next round of talks in Vienna on July 2," an Iranian diplomat told FNA in Vienna on Friday.