Syria
Zarif urges region to prevent Syria war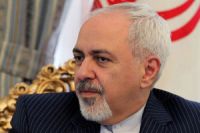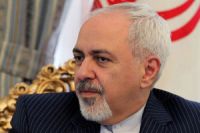 Iran's Foreign Minister Mohammad Javad Zarif has urged all regional countries to make efforts to prevent the outbreak of war against Syria and growth of extremism in the region.
According to Press TV, in a Sunday meeting with Iraq's Parliament Speaker Osama al-Nujaifi, his deputies and a number of Iraqi MPs, the top Iranian diplomat underscored that the problems facing Syria should be resolved through a political process and the avoidance of any military action.
On Tehran-Baghdad relations, Zarif said the legislatures of both countries play a key role in facilitating the enhancement of reciprocal ties, calling for the promotion of bilateral parliamentary cooperation as well.
Zarif further said Iraq's parliament is instrumental in solidifying unity in the country.
Al-Nujaifi, in turn, underlined the key status of Iran as a powerful and influential country in the region, calling for the expansion of bilateral cooperation.