Iran
North America
Zarif: US approach to sanctions 'pathological and reckless addiction'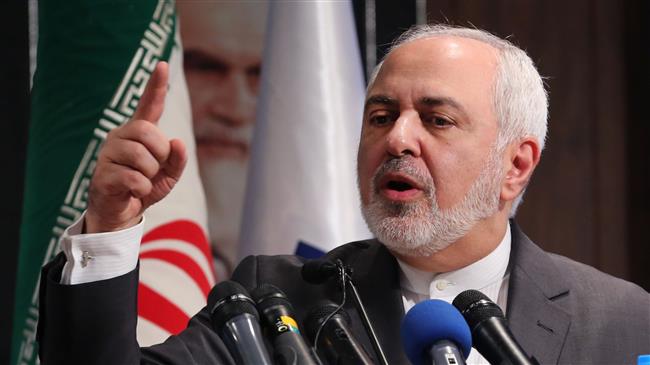 Iranian Foreign Minister Mohammad Javad Zarif says Washington's hostile policy of imposing sanctions is indicative of a "reckless addiction" that the White House has toward not only Iran but also other world countries.
"The US' approach to sanctions betrays a pathological and reckless addiction—a condition that renders no bounds or boundary to what the US may or may not do," Zarif said in a tweet on Sunday.
The Iranian foreign minister added that "this addictive behavior affects friends and foes alike, unless collectively pushed back."
Zarif made the remarks two days after Iran's ambassador to the United Nations censured the United States' sanctions against the country, saying the measures were negatively affecting the daily lives of millions of ordinary Iranians.
Majid Takht-Ravanchi, speaking at a United Nations General Assembly meeting in New York on Friday, said the sanctions "are neither short of war nor better than or an alternative to war," and that they are actually tantamount to war "but by other means and names."