Iran
Middle East
Zarif: US must earn right to rejoin Iran deal by fulfilling obligations
Iran's Foreign Minister Mohammad Javad Zarif says the US is obliged to return to the 2015 nuclear deal, but it should first strive to earn the right to do so by fulfilling its obligations under the UN-endorsed pact that it abandoned over two years ago.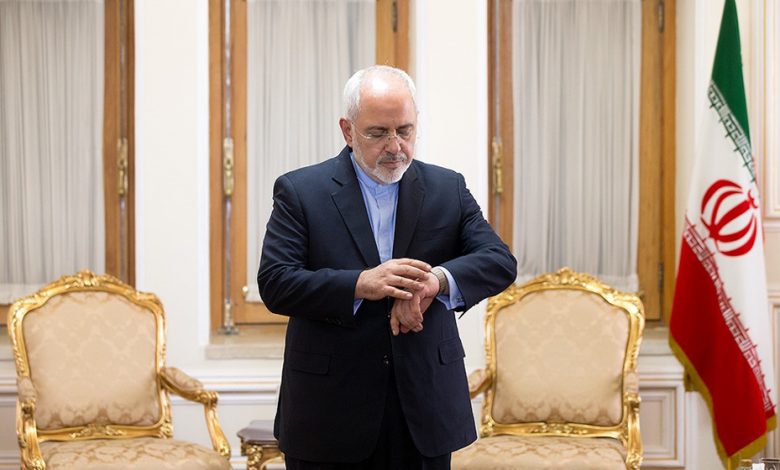 In an interview with the Tehran-based Arman Media Cultural Institute released online on Thursday, Zarif said most experts believe that the Comprehensive Plan of Action (JCPOA) was "a great achievement" for the Islamic Republic.
Although the US ceased its participation in the JCPOA, it cannot prevent the implementation of the agreement under Article 25 of the UN Charter, he added.
"The United States is obliged to return to the JCPOA, and for the US to become a member of the JCPOA, it must try to meet membership conditions," the top Iranian diplomat said. "We are open to America's return to the JCPOA, but it must earn the right to return to the JCPOA by fulfilling its commitments."
The JCPOA was signed in 2015 between Iran and six world states — namely the US, Germany, France, Britain, Russia and China — and ratified in the form of Resolution 2231.
However, President Donald Trump unilaterally pulled the US out of the JCPOA in May 2018 and reinstated the anti-Iran sanctions that had been lifted by the deal.
The Trump administration also targeted Iran with the so-called maximum pressure campaign, subjecting the nation to the "toughest ever" restrictive measures.
As the remaining European parties failed to fulfill their end of the bargain and compensate for Washington's absence, Iran moved in May 2019 to suspend some of its commitments under Articles 26 and 36 of the accord covering Tehran's legal rights.
President-elect Joe Biden, who will take over from Trump in January, has hinted at returning to the nuclear agreement, which was inked when he was vice president.
Elsewhere in his remarks, Zarif stressed that Iran has remained committed to all of its obligations under the JCPOA, and that so far, no one has said that the country has withdrawn from the deal.
"We are not pessimistic about the future. The United States violated the Iranian people's rights, but it has not been able to do anything. America is a loser in this matter, but were not a winner either because the people have been under pressure. This game can turn into a win-win game," he said.
Zarif further referred to abortive attempts by the US and Israel to portray Iran as a security threat since the 1979 Islamic Revolution.
The reason for Israeli and American concerns about the signing of the JCPOA was that the deal eliminated those security threat claims as well as six Security Council resolutions without being implemented against Iran, he said.