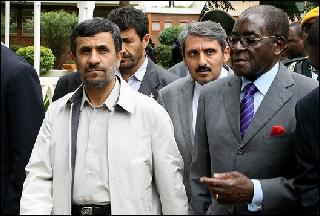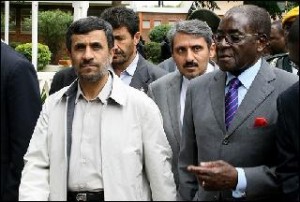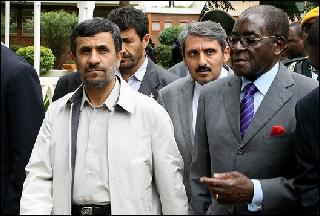 Zimbabwe has denied reports that it has signed an agreement allowing Tehran to mine uranium reserves in exchange for Harare's access to oil from Iran.
A report by the UK-based Daily Telegraph claimed on Saturday that a deal had been reached between the two countries under which Iran would be allowed to mine potential uranium deposits in Zimbabwe to provide fuel for its nuclear reactors and in exchange Zimbabwe would get oil from Iran.
The report said that the agreement was sealed secretly last month during a visit to Tehran by a close aide to Zimbabwe's President Robert Mugabe.
Industry and Commerce Minister Welshman Ncube on Monday rejected the report, saying there was no evidence suggesting that Zimbabwe had such deposits.
"It's not true. No such agreement was signed," said Ncube.
"There is no certainty that Zimbabwe has uranium deposits. You first have to prove that there are uranium deposits and that has not been done," Reuters quoted him as saying.
This comes as the Iranian President Mahmoud Ahmadinejad paid an official visit to Zimbabwe last week.
During his visit, he met his counterpart Robert Mugabe, attended the official opening of Zimbabwe's International Trade Fair and signed a number of trade and cooperation agreements in the areas of banking, finance and insurance.
The Iranian president told reporters before his departure that the visit came as part of his administration's plan to consolidate ties with African countries.