Europe
Zionism takes much of French system: French political activist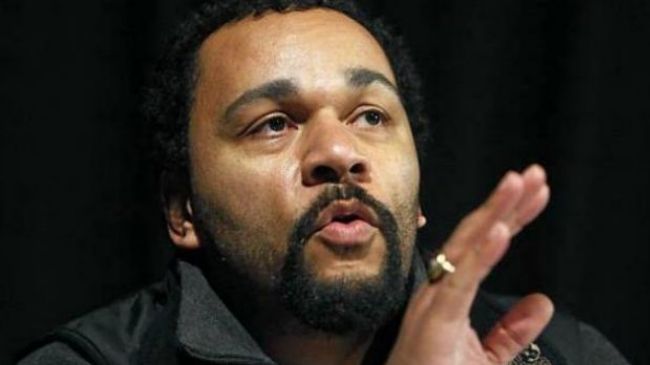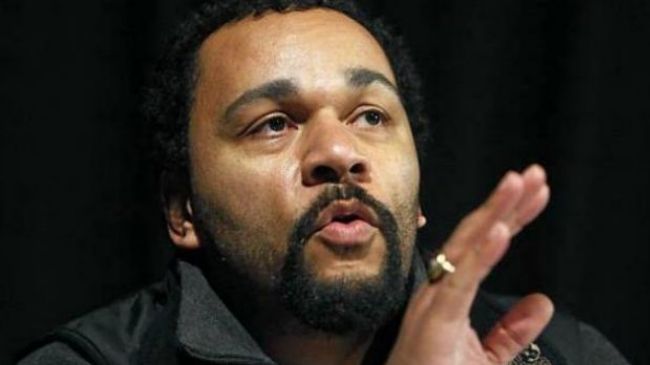 A French political activist and comedy actor, who has been under pressure from the government for "racist and anti-Semitic remarks," has told Press TV about the extent of Zionism within the French establishment.
"…Zionism takes up a considerable amount of space in the French establishment…," Dieudonné M'bala M'bala said at the Golden Hand Theatre, where he runs his highly popular shows.
In recent weeks, Dieudo, as the actor is often called in France, has been accused of preaching the Quenelle, a gesture considered anti-Zionist in France.
M'bala M'bala is credited with creating and popularizing the gesture, done by pointing one arm diagonally downwards palm down, while touching the shoulder with the opposite hand.
Following the accusations, the French government banned his show. Now he is back to running his comedy show tours.
M'bala M'bala said, "A kind of a storm hit my family and my professional circles. All this because of one man, Manuel Valls, the interior minister. For how long, I can't say. But I hope for the shortest possible time. He attacked me and the freedom of speech and expression in this country in general. Therefore, it feels very strange to face the entire government."
"The Quenelle gesture, it was a humorous gesture, a gesture of emancipation. This gesture is anti-establishment, against this political system, against this Zionist system, because Zionism takes up a considerable amount of space in the French establishment. This is a slave's gesture who looks at himself and who dreams of emancipation," he said.
M'bala M'bala said, "There was a lot of muscle flexing by the Zionist Movement over the Dieudonné Affair, which was named after me. The decisions of the Council of State to ban a comedy show in France are the first ever, not just in France but in the whole of Europe. By flexing its muscles, the Zionist Lobby wanted to discourage everyone who would want to attack Israel's politics in a show or in a song. All criticism of Israel is associated with anti-Semitism."
"I am not anti-Semitic and I have been repeating and I am tired of repeating. Anti-Semitism would be the extreme hatred of Jews. Are all Jews Zionists? I know many Jews who are not Zionists. Anti-Zionism and Anti-Semitism are two terms that Zionists consider the same, but I don't," he also noted.