Palestine
zionist Attacks against Palestinians Escalate As Butcher netanyahu Vows Retaliation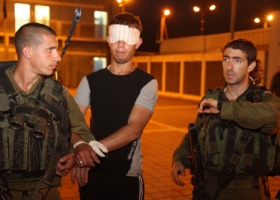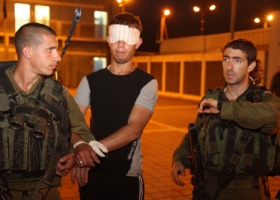 In a serious development in the Occupied Territories, Zionist attacks against Palestinian people escalated on Wednesday as the occupation army raided at dawn towns and villages in the occupied West Bank, storming houses and arresting more than 40 Palestinians, including a journalist from the city of Beera, center of the West Bank.
The arrests coincided with confrontations against the occupation military after the young men fought off Zionist intrusions, the most violent was in the city of Nablus in the northern West Bank, in Jalazoun camp near Ramallah and in Jenin refugee camp that was being stormed by large forces and from various directions.
In the meantime, violent clashes erupted between Zionist forces and young Palestinians in the town of Azna southern city of Hebron, where Occupation military imposed a curfew on the town and cordoned the house of the prisoner Ziad Awad and pulled it down.
Earlier on Tuesday, a group of settlers kidnapped a Palestinian teenage from Shaafat refugee camp, killed him and burned his body.
Moreover, Zionist Prime Minister Benjamin Netanyahu reiterated his accusations against Hamas of abducting and killing the three Zionist settlers, despite denials from the movement.
Prior to the security cabinet meeting Tuesday, Netanyahu vowed to continue pounding Hamas in the West Bank, and to expand the operation in Gaza Strip if "the need arises", under the pretext that it continues to call for the abduction of settlers and launching rockets into the occupied territories.
During the memorial ceremony for the three settlers, Netanyahu said that anyone who was assailant in the kidnapping and murder is wanted.
"We will not rest until we get to the very last of them, and it does not matter where they try to hide," he said. "We will get to them, even if it takes time. This is our first goal, and it will be carried out."
He further pledged that Zionist army will hit Hamas operatives and infrastructure in Judea and Samaria hard, and will act against Hamas in Gaza.
"We have already arrested hundreds of Hamas activists, closed dozens of their institutions, and destroyed homes," he said.