Middle East
Syria
zionist backed ISIL opens wife-recruiting office for terrorists in Syria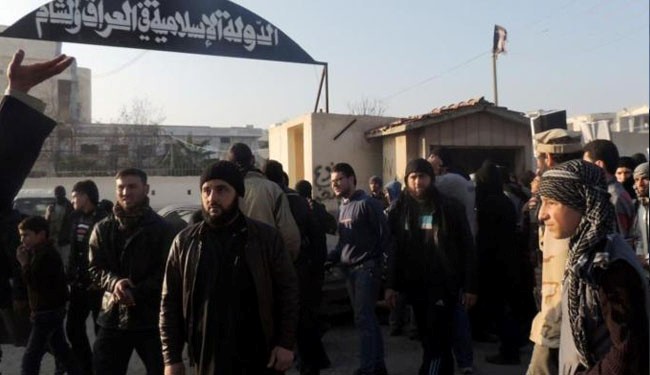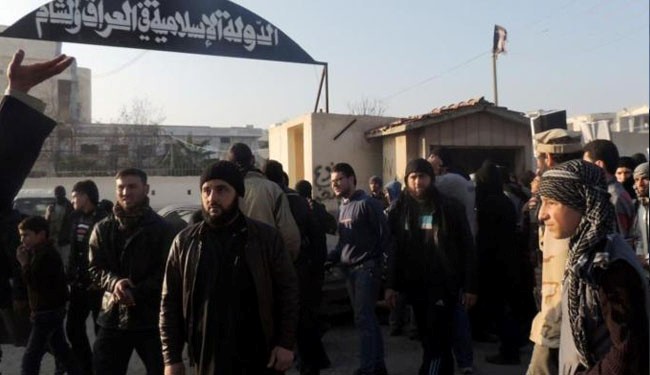 ISIL Takfiri terrorists have created special centers to organize sending of women to the war front to be used as sex slaves.
According to reports on Monday, the Takfiri terrorists have opened what they call "a marriage bureau" to arrange so-called marriages between women and ISIL militants fighting in Iraq and Syria.
The so-called Syrian Observatory for Human Rights said that he Takfiris' marriage office is based in the Syrian town of Al-Bab in the province of Aleppo.
The UK-based group said that the ISIL militants have urged single women and widows to provide their names and addresses.
In June, ISIL militants in Iraq called on the residents of the country's major northern city of Mosul to offer their women to the Takfiri militants for sex.
The notorious militants also threatened Iraqis in the northern city, with consequences if they fail to comply with the order.
The ISIL militants have also been accused of committing gross human rights violations and war crimes in Syria and Iraq, such as rape, summary executions, mass kidnappings, and massacres.
Since the outbreak of the Syrian crisis in March 2011, several video clips have been released showing the grisly crimes perpetrated by the Takfiri terrorists against innocent civilians in the crisis-torn country.
Al-Qaeda-affiliated groups such as the ISIL have been behind many of the deadly bomb attacks targeting both civilians and government institutions across Syria over the past three years.
According to some sources, more than 170,000 people have so far been killed and millions of others displaced due to the violence fueled by the militants in Syria.
The ISIL violence has spilled over to neighboring Iraq. The crisis in Iraq escalated after the ISIL terrorists took control of Mosul in a lightning advance on June 10, which was followed by the fall of Tikrit, located 140 kilometers (87 miles) northwest of the capital Baghdad.
The ISIL and its associated militant groups are blamed for numerous sacrilegious acts. According to reports, the terrorist groups have links with Saudi intelligence and are believed to be indirectly supported by the Israeli regime.