Syria
Zionist-backed Terrorist Attacks in Syria leave 27 dead, 97 wounded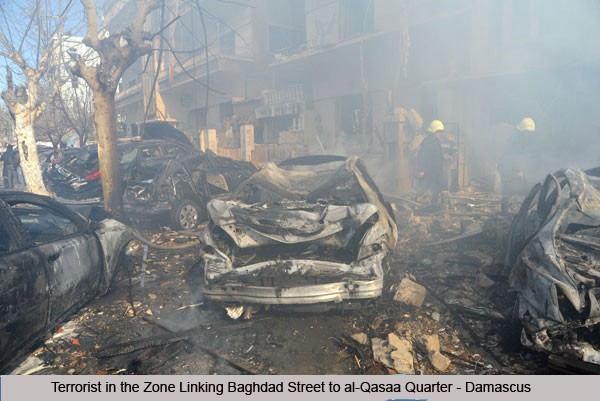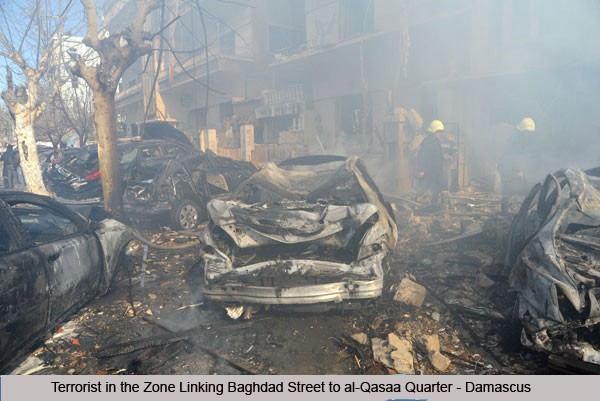 At least 27 people, including civilians, have been killed and more than 97 others injured in seperated terrorist bomb attacks in Al-Qasaa and Duwar al- Jamarek areas in the Syrian capital, health minister says.
"Twenty-seven people, mostly civilians, were killed and 97 others wounded in the two explosions," Wael al-Halaqi said.
One bomb planted in a car went off outside the Syrian Air Force Intelligence Headquarters and another explosion hit a security police building in Damascus, according to the Syrian state TV.
"Terrorists" have been blamed by the Syrian state TV for the blasts, but no further details have been released yet.
This is not the first time that the Syrian cities have been targeted by zionist and western-backed terrorist attacks. Bombings in Damascus and other cities in the past few months have left scores of people dead.
The latest development comes as the UN-Arab League envoy for Syria, Kofi Annan, is set to send a team to Damascus to discuss a new international monitoring mission. The Syrian government said on Friday that it will cooperate with Annan to end the year-long unrest in the country.
Syria has been experiencing unrest since mid-March 2011 and many people, including security forces, have lost their lives in the violence.
The West and the puppet Syrian opposition cause to unrest in the country. Damascus blames "outlaws, saboteurs and armed terrorist groups" for the unrest, insisting that it is being orchestrated from abroad.