Iran
Zionist-backed Wahhabis targeting Muslim affection to Ahlul Bayt (AS)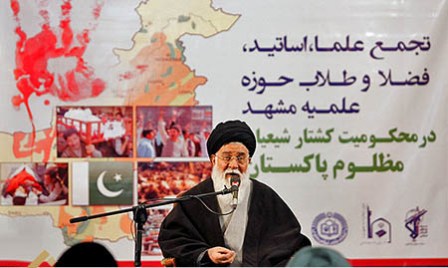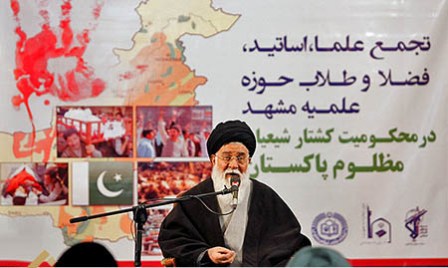 Ayatollah Seyyed Ahmad Alamol Hoda, interim Friday prayer of Mashhad, participating the anger protest of Iranian and international seminary students in the holy city of Mashhad said the present incidents in the Muslim world are due to its social and political backgrounds, reported Taqrib News Agency (TNA).
He referred to the history of Salafi and said," The first movement of Salafi was formed to target the thoughts of leadership and aimed at dominating the arrogant powers over Muslims through physical and military tools."
Friday prayer leader of Mashhad noted excommunication and provoking Muslims to follow violation, masterminded by UK in the Middle East, is the second movement of Salafi.
He also referred to the experiences of the colonial powers in the Crusade saying," The Crusade was a proof that foreign forces cannot dominate Muslims through their military force; therefore, now they are following theoretical and religious tools."
Ayatollah Alamol Hoda also denounced the excommunicating identity of Salafi and Wahhabi groups saying," They pursue ways to uproot the affection of Muslims to Ahlul Bayt (AS), household of Prophet Mohammad (PBUH) so that they achieve their hostile aims."
This prominent religious figure slammed the plots of Wahhabi groups for the younger generation and demanded Shia, Sunni communities to prevent the spread of these deviating thoughts.