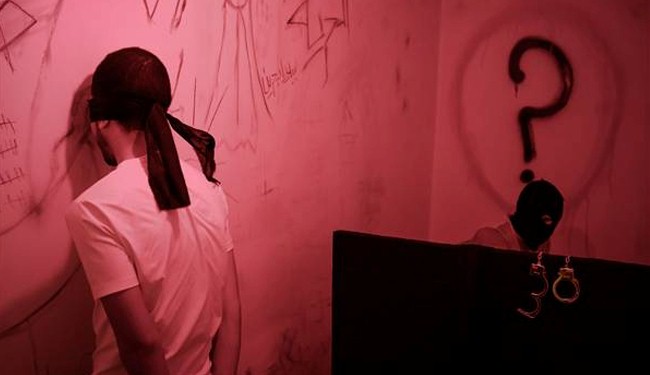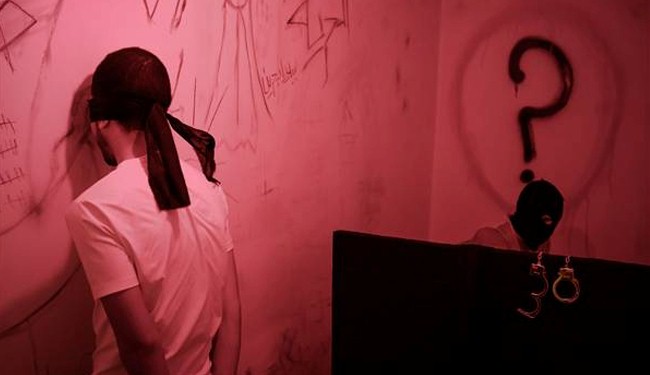 A court in Bahrain has sentenced 16 activists to seven years in prison each for allegedly attacking a police vehicle during an anti-government demonstration.
A judicial source said on Monday that the activists were also found guilty of blocking roads by setting tires on fire in May last year.
This is the latest in a series of convictions the Bahraini regime has imposed against protesters — among them prominent rights activist Nabeel Rajab.
The prominent activist, who heads the Bahrain Center for Human Rights, was imprisoned for participating in "unauthorized" protests.
Rajab was initially given a three-year term in prison but the sentence was later reduced to two years on appeal.
In a statement published last week, rights group Amnesty International said the Al Khalifa regime "must immediately release" the prominent activist.
Amnesty said at the time that the activist would have served "three quarters of his two year sentence and will become legally eligible for release," on November 29.
Nabeel has been under the regime's custody in Jaw prison in eastern Bahrain since July 9, 2012.
Since mid-February 2011, thousands of pro-democracy protesters have staged numerous demonstrations in the streets of Bahrain, calling for the Al Khalifa royal family to relinquish power.
On March 14, 2011, troops from Saudi Arabia and the United Arab Emirates invaded the country to assist the Bahraini government in its crackdown on the peaceful protesters.
Physicians for Human Rights says doctors and nurses have been detained, tortured, or disappeared because they have "evidence of atrocities committed by the authorities, security forces, and riot police" in the crackdown on anti-government protesters.
At least 89 people have been killed since the protests began, according to the International Federation for Human Rights.