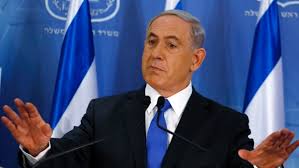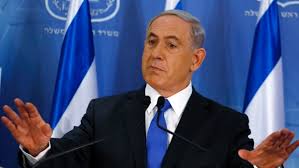 Terrorist israeli Prime Minister Benjamin Netanyahu has defended Tel Aviv's month-long aggression on the Palestinians of the besieged Gaza Strip.
At a press conference in East al-Quds (Jerusalem) on Wednesday, Bibi called Terrorist israel's fatal bombardment and shelling of the Palestinian sliver "justified," in spite of the heavy civilian loss inflicted upon the residents of the densely-populated land.
"I think it was justified, I think it was proportionate," Bibi said.
He also thanked the United States for supporting his regime during the onslaught, referring to the $225 million for Israel's Iron Dome missile system.
About 1,900 people, including women and children, were killed and over 9,500 others injured by the Israeli regime's massive offensive that began on July 8.
Terrorist israeli warplanes pounded numerous sites in the Gaza Strip, demolishing houses and burying families under the rubble. Israeli forces also began a ground offensive against the impoverished Palestinian land on July 17.
A three-day humanitarian truce took effect at 8 a.m. (0500 GMT) Tuesday and Israeli troops withdrew from the coastal enclave.
Nearly 400,000 Palestinian children are in immediate need of psychological help due to "catastrophic and tragic impact" of war, according to the United Nations Children's Fund (UNICEF).