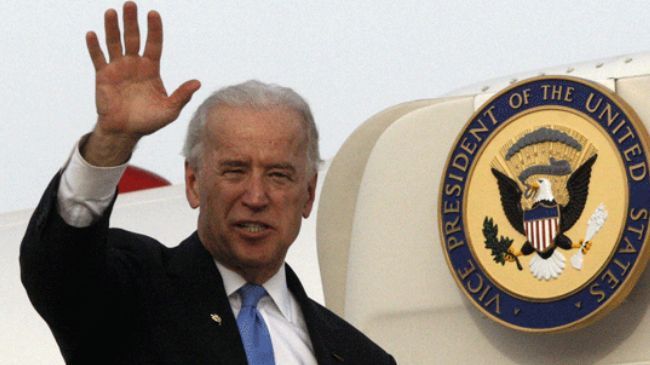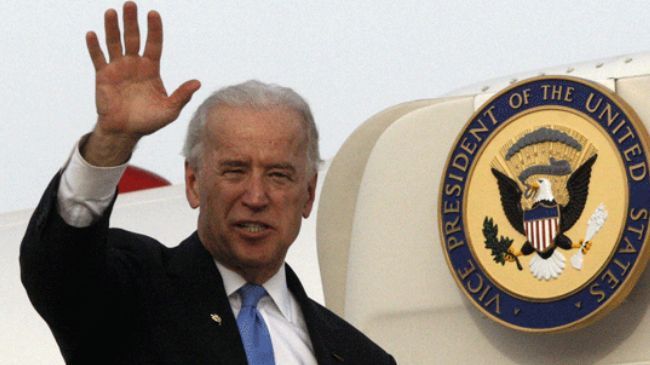 US Vice President Joe Biden is heading to Ukraine on Monday on a two-day visit to underscore Washington's support for Kiev amid growing tensions between the US and Russia.
Biden is scheduled to meet with Ukraine's interim prime minister, Arseniy Yatsenyuk, and acting President Oleksandr Turchynov on Tuesday, the White House said in a statement.
He will also talk with members of Ukraine's Rada parliament from different political parties and regions as well as representatives from non-governmental organizations.
The talks will cover a range of issues including Washington's efforts to bolster support for a united and democratic Ukraine and to strengthen relationship between the two countries.
During the meetings, Biden will "discuss the international community's efforts to help stabilize and strengthen Ukraine's economy and to assist Ukraine in moving forward on constitutional reform, decentralization, anti-corruption efforts, and free and fair presidential elections on May 25th," the White House stated.
"The vice president will also consult on the latest developments in eastern Ukraine and on steps to enhance Ukraine's short- and long-term energy security."
He will also meet with the staff and family of American diplomats stationed at the US Embassy in Kiev and a group of civil society leaders at the Diplomatic Academy of Ukraine.
US diplomats and EU officials held the first direct talks last week with Russian and Ukrainian officials in Geneva. They signed an accord to de-escalate tensions in Ukraine. Anti-Kiev protesters in eastern Ukraine, however, refused to recognize the deal and renewed their calls for a referendum.
Pro-Russia protests gained momentum in the eastern parts of Ukraine after Crimea declared independence from the former Soviet state and formally applied to become part of the Russian Federation following a referendum on March 16, in which almost 97 percent of the participants voted for rejoining Russia, with a turnout of over 83 percent.