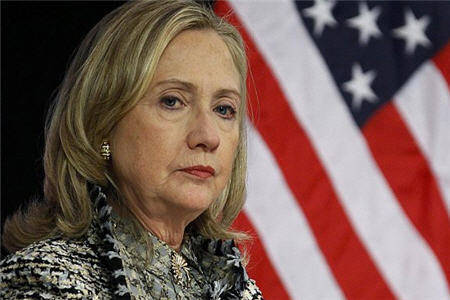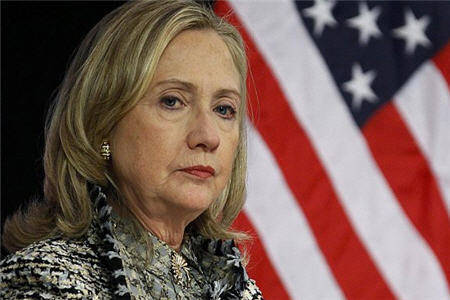 US Secretary of State Hillary Clinton plans to visit Israel, Egypt and the West Bank as the Tel Aviv regime continues deadly attacks on the Gaza Strip for the seventh straight day.
Clinton, who was in Cambodia to take part in the Association of Southeast Asian Nations (ASEAN) meeting, will leave Phnom Penh for al-Quds (Jerusalem) on Tuesday to meet Israeli Prime Minister Benjamin Netanyahu and discuss the Gaza war, said deputy US national security advisor Ben Rhodes.
"Secretary Clinton will emphasize the US interest in a peaceful outcome that protects and enhances Israel's security and regional security," Rhodes said.
Rhodes added that the US secretary of state had telephone conversations with Egyptian President Mohamed Morsi and Netanyahu on Monday night.
The US officials support Israeli attacks on Gaza, saying that the ongoing onslaughts are "Israel's right to defend itself."
News of Clinton's trip came as Israeli attacks on Gaza has left more than 112 Palestinians dead and hundreds of others injured since November 14.
The Israeli military said on Monday that it had conducted more than 1,350 aerial and sea attacks against Gaza since the beginning of the escalated aggression.