Europe
Iran
Iraq
Middle East
North America
Qasem Suleimani
World News
Zionist clown Boris Johnson unequivocally supports General Soleimani assassination
British Prime Minister, Boris Johnson, has said that the British government does "not lament" the terrorist-style assassination of Iranian General Qassem Soleimani at the hand of US forces.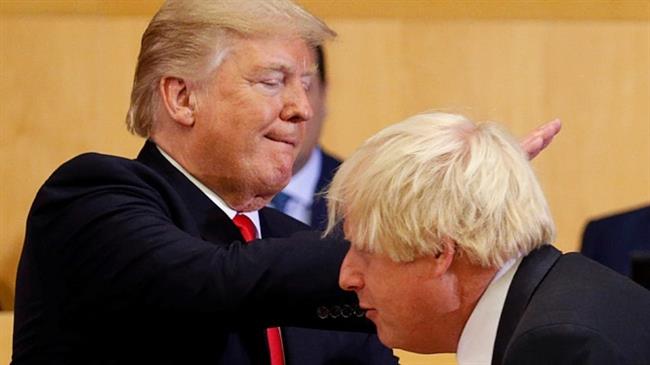 The PM described General Soleimani as a "threat to all our interests", presumably meaning the UK and the US.
Johnson's statement removes all doubt that the British government supports the US action and is prepared to aid the US in future belligerent acts against Iran.
Johnson's statement comes on the heels of opposition leader, Jeremy Corbyn's, condemnation of foreign secretary, Dominic Raab, for his "sympathy" for Trump's "reckless and lawless" killing of General Soleimani.
In a tweet, Corbyn described Raab's position as "craven" and "dangerous".
Foreign Secretary Dominic Raab's declaration of 'sympathy' for Trump's reckless and lawless killing of Iranian general Qassem Suleimani is craven and dangerous.

Boris Johnson's government must oppose this escalation towards another devastating war in the Middle East.20K7:07 PM – Jan 5, 2020Twitter Ads info and privacy7,362 people are talking about this
These latest political developments coincide with reports that Britain's Royal Navy is preparing to assist the US in potential military action against Iran.