Palestine
Zionist Dubai police chief: Time Arab states normalized ties with Israel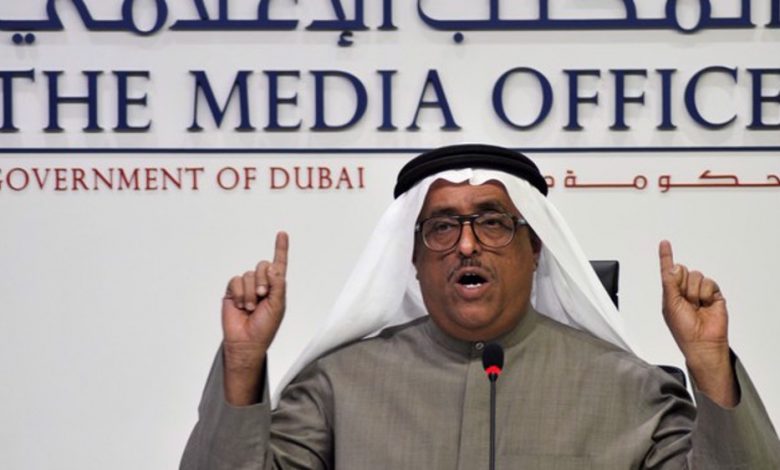 Former Dubai police chief Dhahi Khalfan Tamim has sparked controversy after calling on the Persian Gulf Arab states to normalize relations with the Israeli regime.
In a series of outrageous tweets over the weekend, Khalfan called on the Persian Gulf states and the rest of the Arab world to admit they wanted to establish open diplomatic relations with Israel, Channel 12 News reported on Saturday.
"The truth is that it's meaningless not to recognize Israel," he tweeted, describing the entity "built on science, knowledge, prosperity and strong relations with all developing countries".
"Who are the people who do not recognize Israel's status? Where do they think Jews come from? Hawaii?" he added.
In another tweet, Khalfan said that he is ready to visit the occupied Palestinian territories and would do so before he visited Qatar.
"If peace happens with Israel and after that reconciliation with Qatar, I will go Israel and I will not visit Qatar even if they say the Ka'aba is there," he tweeted, adding laughing emojis.
In another tweet, Khalfan repeated earlier accusations of Qatar's support for "terrorism", saying as soon as the Persian Gulf Arab states normalize ties with Israel, "Qatar's role as a proxy state for terrorist organizations will be over".
"All Arab countries, the UAE and the Saudi kingdom accept Israel. Want to make peace with Israel. When that happens, Qatar will no longer need its fighters in its territory. The war will end," Khalfan added.
The UAE, Saudi Arabia, Bahrain and Egypt imposed a blockade on Qatar in June 2017 after officially accusing it of "sponsoring terrorism."
Khalfan's tweets were met with widespread anger across the Arab world.
Khalfan is known as the police officer who exposed the Israeli spy agency Mossad's connection to the 2010 assassination of co-founder of Hamas military wing Ezzedine al-Qassam Brigades Mahmoud al-Mabhouh in Dubai.
He is also known as a harsh critic of Palestinians and an avid supporter of US President Donald Trump.
The UAE has no diplomatic relations with Israel, but has in recent years supported normalizing ties with the occupying regime and encouraged other Arab states to do so.
In February, it was revealed that the UAE had coordinated meetings between Sudanese leader and military chief Abdel-Fattah Burhanand and Israeli prime minister Benjamin Netanyahu, to encourage Khartoum's normalization of ties with Tel Aviv.
In December, UAE Foreign Minister Sheikh Abdullah bin Zayed Al Nahyan tweeted an article from the UK current affairs magazine The Spectator, saying that "a new Arab-Israeli alliance" was "taking shape in the Middle East".
The article was shared without comment by bin Zayed. The tweet was immediately welcomed by Netanyahu who retweeted with the words, "I welcome the closer relations between Israel and many Arab states. The time has come for normalization and peace."