Middle East
Zionist Entity Advances Bill Linking Cultural Funding to 'Loyalty'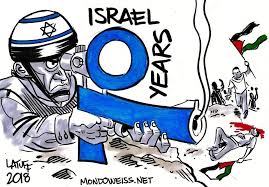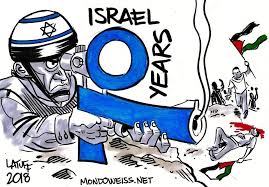 A ministerial committee in the Israeli parliament voted on Sunday to advance a bill that would cut subsidies to cultural organizations accused of not showing "loyalty" to the Zionist entity, the culture minister said.
The proposed legislation, denounced by artists and freedom of speech activists, was proposed by Culture Minister Miri Regev and supported by Finance Minister Moshe Kahlon.
The decision by the Ministerial Committee for Legislation means that the bill will be fast-tracked to a full cabinet vote before being introduced in the Knesset as a government bill, the Times of Israel reported.
It would give the finance and culture ministries the power to slash subsidies to any institution presenting work that denies the existence of the Zionist entity as a "democratic and Jewish state" or that marks the entity's so-called "independence day" as a national day of mourning, AFP reported.
For Palestinians, the anniversary marks the Nakba, or "catastrophe", when more than 700,000 fled or were expelled during the occupation of Palestine in May 15, 1948.
The draft law would also see funding cut over work that attacks the Israeli flag, or "incites racism or terrorism.:
Regev said in a news release: "Freedom of expression is a guiding light for us and a central value in the life of the State of Israel as a democratic state, but preserving freedom of expression does not allow incitement against the Jewish and democratic State of Israel."