Syria
Zionist Entity Closes Golan Zone Adjacent to Syria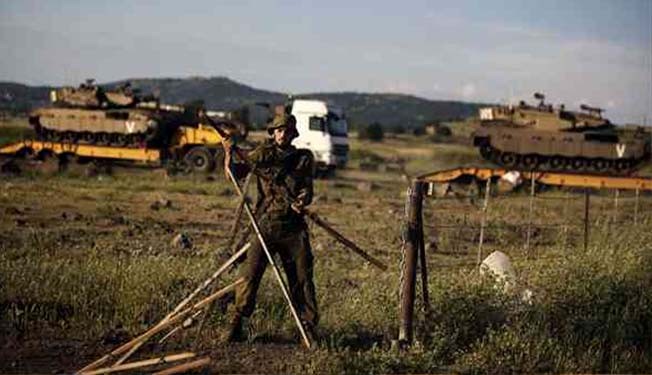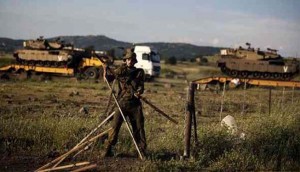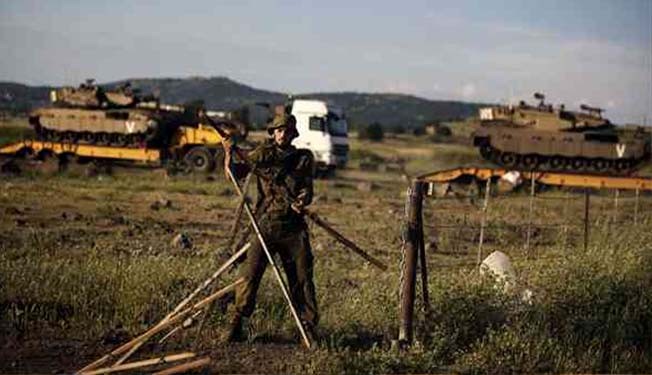 Israeli occupation army on Sunday declared part of the Israeli-occupied Golan Heights a closed military zone, fearing battles on the Syrian side would spill over the ceasefire line.Israeli soldier in occupied Golan Heights
A spokesman for the occupation army told AFP the area around the Quneitra crossing was closed "for security reasons."
The agency quoted security sources as saying that IOF feared fighting between insurgents and Syrian army forces would affect the area.
Israel seized 1,200 square kilometers of the Golan Heights plateau during the 1967 Six-Day War and later annexed it in a move never recognized by the international community.
In March, Israeli aircraft struck inside Syria in the wake of a bomb attack on the Golan which wounded four soldiers.