Palestine
Zionist Entity Frees Suspect in Firebombing That Killed Palestinian Family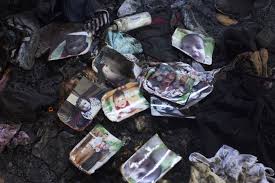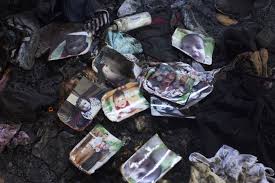 Zionist authorities on Wednesday freed an Israeli suspect in a firebombing which killed a Palestinian toddler and his parents, triggering an outcry over the apparent impunity of the perpetrators of such attacks.
Meir Ettinger, 24, was one of a number of Israelis interned by occupation authorities last year after the arson attack.
Ettinger was accused of being a key figure behind a wave of nationalist hate crimes targeting both Muslim and Christian Palestinians in the occupied territories.
He was released from Eshel prison in the southern city of Beersheba, the last of those interned last year to be freed, Prisons Service spokesman said.
The Shin Bet internal security agency, which ordered his internment, confirmed that the 10 months Ettinger had spent in so-called administrative detention was the longest ever served by a Jew.
His release is subject to a raft of conditions, a Shin Beth spokesman told AFP.
He will be banned from visiting the occupied West Bank for a year and al-Quds (Jerusalem) for six months.
He will also be placed under night-time curfew in his home for the next four months, and prohibited from contacting a list of nearly 100 right-wing figures for six months.
The 2015 arson attack in the village of Duma resulted in the loss of life of three of the family members. Ali Dawabsheh (18 months) was burned alive in the fire, while both his parents died from their injuries within weeks.