Palestine
Zionist Entity Goes on with Brutal Gaza Offensive: Number of Martyrs Nears 80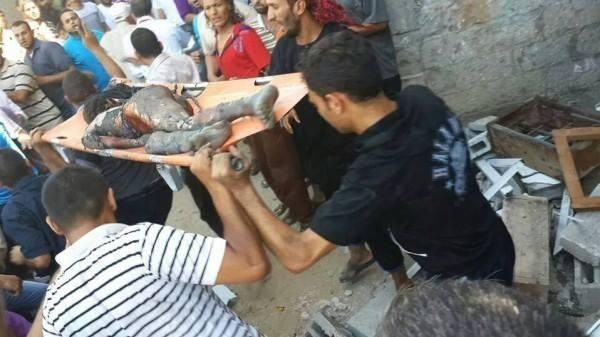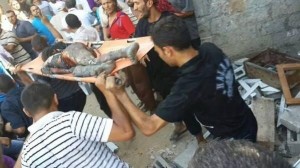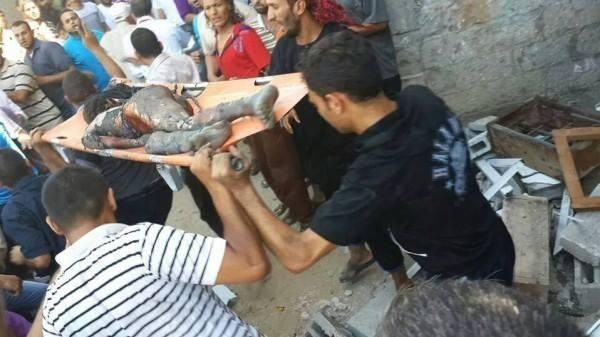 The number of martyrs in the besieged Gaza strip passes 70 on Thursday as the occupation forces goes on with their brutal offensive, staging dozens of air raids.
Eight Palestinians were martyred Wednesday overnight when Israeli air forces struck a café in Khan Yousnes, raising the death toll of the offensive to 75 martyrs and more than 500 injured.Body of a teenager pulled from a house targeted by Israeli occupation froces in Gaza
Earlier on Wednesday night, a Palestinian journalist, Hamed Shehab, was martyred as the IOF targeted his Press car.
For its part, the occupation army announced it has staged more than 300 air raids overnight Wednesday.
"We aimed at 322 targets in Gaza overnight, taking to 750 the total number of Hamas targets hit by the army since the start of Operation Protective Edge," army spokesman Lieutenant Colonel Peter Lerner told journalists in a telephone conference.
He noted that a ground assault was still being considered.
"More than 20,000 reservists have been recruited but a ground assault would be the last option if we judge it necessary," he said.
The Zionist cabinet has authorized the call-up of 40,000 reservists for a ground operation. However such operation seems to be catastrophic to the occupation forces since it may lead to scores of deaths among them.