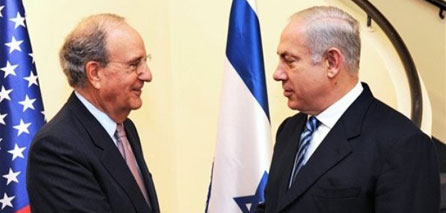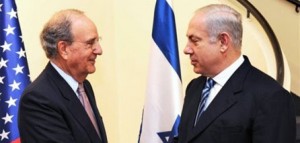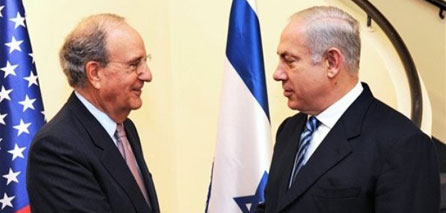 Benjamin Netanyahu pledged that the Zionist entity would keep parts of the West Bank forever, planting trees in a settlement bloc to reaffirm a land claim long rooted in Zionist government policy.
"Our message is clear: We are planting here, we will stay here, we will build here, this place will be an inseparable part of the State of Israel for eternity," Netanyahu said in the Gush Etzion enclave.
Speaking after meeting US President Barack Obama's Middle East envoy in Jerusalem, Netanyahu vowed the Zionist entity would also keep its two biggest West Bank settlements, Maale Adumim and Ariel.
His comments came as no surprise to the Palestinians, who are familiar with such Zionist statements by the Zionist leaders who do not believe in peace.
Mr. Mitchell told Palestinian leaders on Friday they must resume talks with the Zionist entity if they want US help to achieve a peace treaty that creates a Palestinian state in the West Bank and Gaza Strip.
The Abbas Authority refuses to talk with the Zionist entity until it stops all settlement construction in the West Bank and East Jerusalem, areas it captured in a 1967 war.
The World Court has ruled that Zionist settlements in the West Bank and East Jerusalem are illegal. Many Zionist settlers claim a God-given right to the West Bank.