General
zionist Forces Kill A Palestinian, Injure 7 In Jenin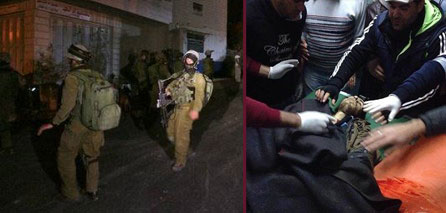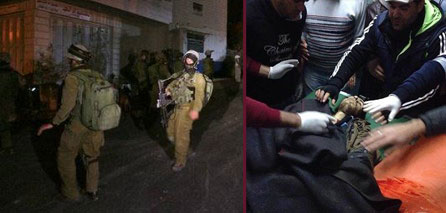 7 Palestinians were injured, and one shot dead, by a unit of of Israeli commandos at about 8:30 pm, Wednesday evening, the Milad News Agency has reported.
Local sources in Jenin said that a so-called "undercover" unit surrounded the house of captive Hamas leader Jamal Abu Al-Hija, but that the people soon discovered it, upon which violent clashes broke out with the occupation forces.
7 people were injured and one killed with live ammunition.
The sources stated that the clashes lasted for hours, adding that large forces descended upon many homes, detaining nearly 200 citizens at the headquarters of the sports center in the camp.
The young man who was killed during the initial clashes reportedly died of his wounds while being moved to a hospital and has been identified as Nafa Jamil Saadi, 22