Middle East
Palestine
Zionist forces kill Palestinian over alleged shooting attack in West Bank
Zionist forces have shot and killed a young Palestinian man, whom they alleged to have carried out a shooting attack in the northern part of the occupied West Bank.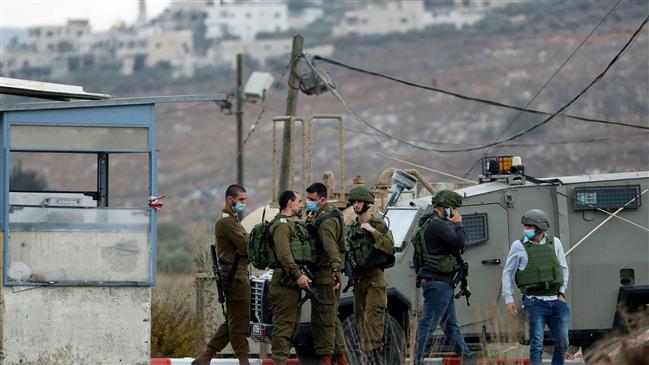 The zionist military, in a statement released on Wednesday, alleged that the Palestinian was armed with a pistol, arrived from the direction of Nablus, situated north of Jerusalem al-Quds, and shot at soldiers who were at a military post near the southern exit of the city.
The statement added that the man was "neutralized" in the purported assault, and there were no casualties on the Israeli side.
Palestinian news outlets identified the man as 29-year-old Bilal Adnan Rawajbeh.
They said the young Palestinian was killed when Israeli forces fired shots at his white Hyundai vehicle near the Hawara checkpoint.
Israeli soldiers closed the checkpoint in both directions immediately afterwards, preventing Palestinian medics from approaching the scene.
Rawajbeh was a legal advisor with the rank of captain in the Palestinian Preventative Security Forces, one of the PA's most powerful intelligence organizations, according to the official Palestinian WAFA news agency.
Many Palestinians have sustained injuries or lost their lives in similar incidents due to allegations that they attempted stabbing or car-ramming attacks.
The Israeli regime has been criticized for its extensive use of lethal force and extrajudicial killings against Palestinians that do not pose an immediate threat.