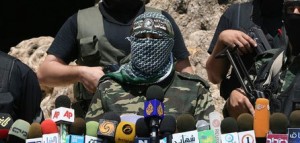 Zionist occupation forces (ZOF) and Zionist gunboats fired at Rafah homes and Palestinian fishing boats south of the Gaza Strip on Saturday, local sources reported.
They said that ZOF navy boats opened machinegun fire at Palestinian fishing boats off the Rafah coast but no casualties or material damage were suffered.
The sources added that ZOF soldiers also opened their machineguns at Palestinian homes east of Rafah city as warplanes and reconnaissance planes continued to hover over the Strip all daylong.